As we approach the end of the year, we're having a look at all we've done in 2022, starting by going through all the sapphic audiobooks we've released (and will be releasing through December 31). It turns out, there were a lot!
So, in the first part of this blog post, which you can find here, we sorted them by tropes: ice queens, enemies to lovers, celebrity romance, etc. Now let's check out the other half of our audio releases, sorted by genre.
You might just find your next great listen here!
YOUNG ADULT
There's just something about teen characters and their mess of feelings and sweet romances that resonates with me on a whole other level…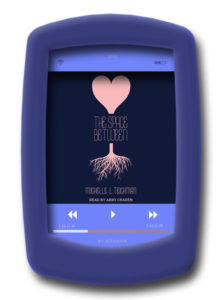 The Space Between by Michelle L. Teichman
Tags: young adult romance, coming of age
Harper is the most popular girl in grade nine. Sarah is a loner artist who wears black makeup. Despite their differences, when they meet, a friendship quickly develops. It might be more than just friendship, actually. As feelings grow, the two young women have to come to terms with who they are and make choices about what they can and cannot live without.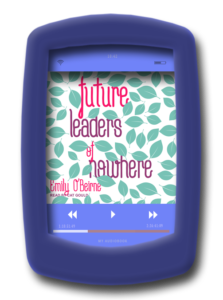 Future Leaders of Nowhere by Emily O'Beirne
Tags: young adult romance, coming of age
Two young women are chosen to lead opposing groups in a camp game. Finn is grave and kind and grounded. Willa is sweet and sensitive but fiercely competitive. Soon they both realize that the hardest thing of all is balancing their clashing ideals with their unexpected connection. And finding a way to win, of course.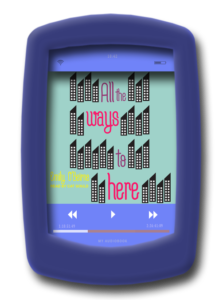 All the Ways to Here by Emily O'Beirne
Tags: young adult romance, coming of age
In this sequel to Future Leaders of Nowhere, Finn and Willa come back from camp surer of their feelings for each other, while every other aspect of their lives seems more uncertain. As they try to navigate these changes, Finn needs to figure out what she wants, and Willa must learn how to ask for what she needs.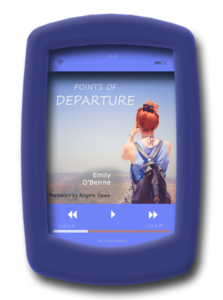 Points of Departure by Emily O'Beirne
Tags: young adult, coming of age
When her best friend Kit is forced to drop out of a trip, Liza is left with three girls she barely knows. Each of them is struggling with different things, and as she gets to know them, Liza discovers a new version of herself. As it turns out, travel is as much about who you're with as it is about where you go.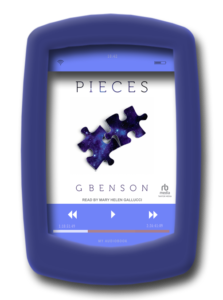 Pieces by G. Benson (audiobook coming November 8)
Tags: young adult romance
Carmen is a homeless orphan with a kid brother she's trying to keep safe and out of foster care. Ollie's life is all about her parents, friends, and school. Somehow, they find common ground and fall in love. But Carmen vanishes out of Ollie's life one day and when they meet again, months later, everything is different.
COZY ROMANCE
Sometimes, all we need is a warm and fuzzy romance that focuses on character development and doesn't have a lot of conflict.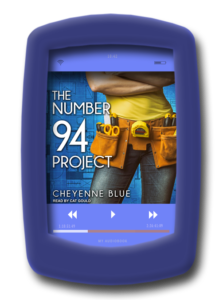 The Number 94 Project by Cheyenne Blue
Tags: cozy romance, Aussie, tomboy-femme
When handywoman Jorgie inherits an old house in Melbourne, it's a dream come true. She just needs to fix it up before selling and moving to the country. But she finds a community in her neighbors at Gaylord Street and forges a surprising connection with one of them, Marta. What happens when renovations are complete?
ROM COM
Cast the first stone, the one who doesn't love a rom com!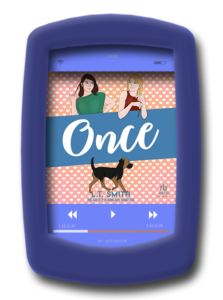 Once by L.T. Smith
Tags: romantic comedy
After leaving a destructive long-term relationship, Beth is left with a shattered view of life. Just as she hits rock bottom, she meets Amy Fletcher. Amy is perfect. She'd never want anything more than friendship, right?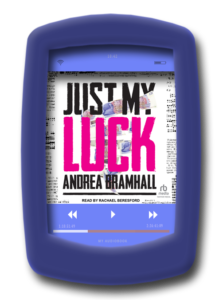 Just My Luck by Andrea Bramhall (audiobook coming November 11)
Tags: romantic comedy, friends to lovers, age-gap romance, single mom
Abi has been in love with her best friend Genna for ages. But it's unrequited and there are so many things in their way. When Genna hits the jackpot and wins the EuroMillions, will the money solve all her problems? Or will she have to dare to reach for love, too, if she wants to be truly happy?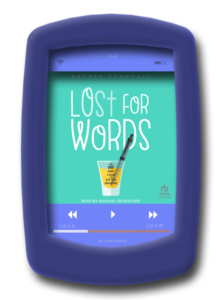 Lost for Words by Andrea Bramhall (audiobook coming December 27)
Tags: romantic comedy, age-gap romance
Sasha Adams is happy enough, thanks for asking. Except, her mom and best friend don't buy it. So, they team up and enter Sasha into a writing competition that could change her life. That's how she meets film producer and director Jac Kensington. Now only fate will tell if they're truly meant to be.
EROTICA
Is it me, or is it hot in here?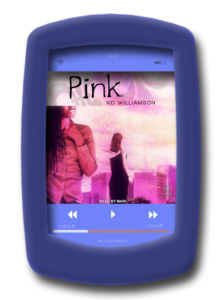 Pink by KD Williamson
Tags: erotica, self-discovery, drama, BIPOC characters
Looking for a fresh start, Shawanna Green moves to New Orleans and gets a job at Stumpy's Sex Emporium. She quickly embarks on a journey of self-discovery, involving women, sex, and dating. She uncovers parts of herself she didn't even know existed.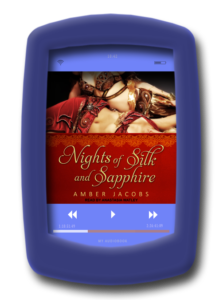 Nights of Silk and Saphire by Amber Jacobs
Tags: erotic romance
After Dae is freed from a slaver's caravan by the powerful ruler Zafirah, she discovers the rescue was not as it seemed. Zafirah's carnal appetite is legendary, and she takes Dae into her harem. Dae experiences a lust and desire she's never felt before, but as the two women forge a bond, love and lust collide.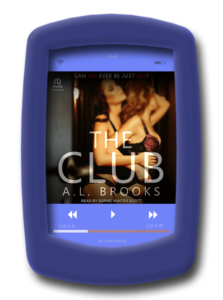 The Club by A.L. Brooks (audiobook coming November 8)
Tags: erotica, short story collection, character over 50, plus-sized character
Most women, when they visit The Club, are looking for no-strigs-attached excitement. Others, however, have their emotions running high, and one night of sex changes their lives. All of them leave their inhibitions at the door. A steamy short story collection for readers looking for some fun.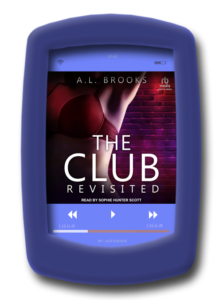 The Club Revisited by A.L. Brooks (audiobook coming December 6)
Tags: erotica, short story collection
Welcome back to The Club. The rules are the same, but the players have changed. Anonymity, sweetness, sexiness, and unexpected opportunities abound here. And Mandy, the owner, continues to preside over it all. These sizzling short stories can be read as a standalone.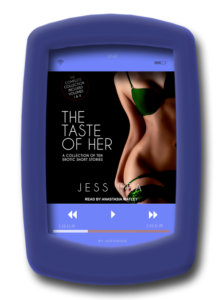 The Taste of Her by Jess Lea (audiobook coming December 6)
Tags: erotica, short story collection
The first of a two-part short story collection, The Taste of Her is lesbian erotica for all those dreaming of giving orders or disobeying them. Tag along with these strong female characters as they explore their sexuality and desires throughout wildly different scenarios, from Medieval times to the 1930s to the modern day.
FANTASY
Magic, alluring worlds, exotic characters—what's not to love about fantasy books? Especially if they come with a side of lesbian romance.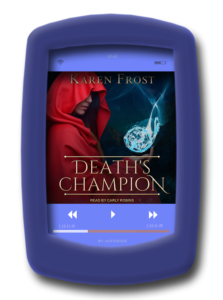 Death's Champion by Karen Frost
Tags: fantasy, adventure, young adult
In the fourth and final book of the Destiny and Darkness series, Aeryn, a young, dead war mage indentured to Death, must gather her allies to fight the evils that threaten to destroy the world. Can she stop the forces of the Dark before her short time in the land of the living runs out?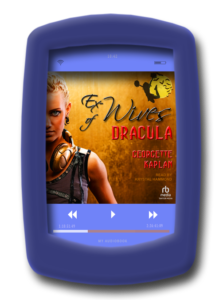 Ex-Wives of Dracula by Georgette Kaplan (audiobook coming December 27)
Tags: paranormal romance, vampire romance, coming-out story, new adult
Mindy's crush on her ex-friend Lucia is a terrible idea. Even worse now that Lucia's been bitten by a vampire. To keep her alive, Mindy's got to get her blood. And to cure her, she must kill the vampire who turned her. Maybe after all that is settled, they can talk about the kiss they shared…
BOOKS ABOUT WRITING
Sandra Gerth draws on her experience as a best-selling author and senior editor to give you writing tips and show you exactly how to apply them to your work in this writer's guide collection.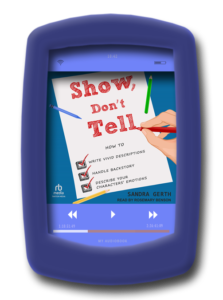 It's probably the most-important advice given to writers. But what does that mean, exactly?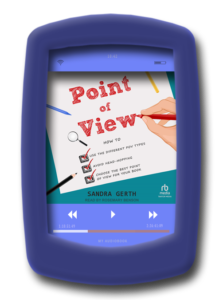 Mastering this tool will make your readers identify with your main character, draw them into the story, and keep them captivated until the very last page.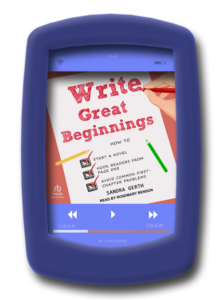 Write Great Beginnings (audiobook coming November 8)
Learn how to draw your readers in from the first page and how to avoid common mistakes with concrete examples and practical exercises.
---
Wow, I can't believe we released so many audiobooks this year! Hopefully you enjoyed these posts and found some books to add to your TBR and/or holidays lists.