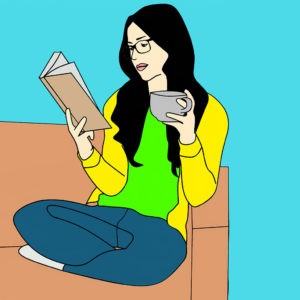 What does the "lesbian" in "lesbian fiction" mean to you? Something saccharine sweet with a happy ending? You aren't alone, but still: we need to talk.
A while back I wrote for this blog about why I don't think that there should be a dedicated section in bookstores exclusively for queer, lesbian, or gay fiction. Like the troublesome ethnic fiction collection that gets put out in American bookstores every February for Black History Month, genre fiction is ghettoised.  While the so-called ethnic collections seem to be integrating more and more into broader literature sections of bookstores, queer, lesbian and gay fiction stubbornly continues to be placed outside of that space. There are exceptions to this, of course, but most of the time queer books are shelved out of the way in the queer section.
The First Rule of Lesbian Fiction: You Must Only Write Happy Stories
As Ylva Publisher Astrid Ohletz wrote in her excellent discussion on the subject, there is more to lesbian fiction than erotica.
Queer women like to write about queer women. This is especially evident within the lesfic community. In a day an age when queer women's representation in media is still limited or associated with negative tropes and tragedy, most readers of queer women's stories want to read positive representations of themselves. A lot of lesfic readers and reviewers even go so far as to say that they prefer happily ever after endings.
This is troublesome, as it places enormous pressure on writers within the genre. They feel they have to not only to produce content that fits the desired mould, but also to give the readers what they want. This internal pressure on writers produces an expectation among readers that stories will go a certain way. Writers whose stories don't go that specific way have broken the first rule of lesbian fiction, and have to face the disappointment from readers when they don't get what they expect.
Breaking free of cookie-cutter stories
Here's the thing: Writing genre fiction should not be about wish fulfilment, or happy endings, or erotica. It should be about the chance authors have to represent themselves and their experiences to others. Writers should not have to be constrained into the cookie-cutter shape of one-queer-lady-story-fits-all. Life is messy, queerness is an added layer of nuance that can further complicate our already messy lives. Our stories should reflect the messiness of our lives without our writers feeling forced to clamp down on their wish to talk about the harder things for fear of negative reception of their work.
Different, messy, unlikable
Recently, my novel, A Heist Story was published by Ylva. The story did well in draft form, earning an award on Wattpad in 2015. It's not a happy story, but it ended on a hopeful note. I worked with a dear friend to get the tone and noir-esque elements of the plot down. I wanted the story to be dizzying and leave people guessing. I did not make the main characters likable. I wanted their lives to be as messy as my own was at the time. I wanted to do something different. I was bored with the same old stories and tropes, and Ylva took a chance on the story. A Heist Story's label is that of a suspense novel with queer characters, but naturally, the word "lesbian" (as at least two of the main characters are lesbians) is included in both the description and novel metatags which help search engines find it.
The double-edged sword of the lesbian label
A conscious choice to tag it as a "lesbian" story produced reviewers who expected more of the traditional genre fiction fare—complete with happy endings and a romance main plot. This resulted in a general dislike of the book by reviewers who came to it expecting a romance. Not because it was poorly written, but because the characters were unlikable and there was little romance.
Basically, two things are going on here: the first is that there's a need to signal to queer women that this is a book for them. So you tag it lesbian. Makes sense, right? We know what we like. The only problem with this is that, as discussed above, there are a lot of expectations coming from within the community around story content.
However, this brings us to the second thing: in tagging the story as lesbian, Ylva is also trying to make sure that the book is seen by people who maybe don't have a community to tell them about Ylva's cool new book. They're trying to make sure that Goodreads and Amazon know what the book is about too.  Put another way: The intersection here is fascinating, between the internal politics of the lesbian genre, and the external politics of attempting to be seen on websites like Goodreads and Amazon; both of which inform Ylva's continued business decisions.
With Ylva's choice to tag a story "lesbian," readers arrived with expectations produced by that same label. In other words, in choosing to tag a story in a way that was most likely to get the story seen by potential readers, Ylva generated readers with certain expectations about the genre as a whole.
Lesbian means romance and happy endings, it means stories about lesbians at the expense of bi- and pansexuality. It ignores the asexual and transgender experiences of queer women, it sexualises a label that is simply a state of being. And it does so through the near-constant pressure placed upon genre writers to produce stories that fit within that same mould.
Changing expectations
Caught in this feedback loop, queer genre fiction authors, readers and publishers need to look at this tension. Change should come from within, as the reality of meta tagging for search engines is inescapable.
Change should come from the publishers and writers who dare to create stories that do not fit the assumptions of what it means to tell a "lesbian" story – a story about queer women.
We need to challenge the notions in our readers' minds that say stories in this genre can only be this way. We need to push past the understanding of the lesbian novel as a singular experience, where there is only one cookie-cutter story that's told over and over again.
Readers need to not reject a story because the lead happens to be bi or pansexual, rather than a lesbian. Readers need to not expect steamy sex scenes just because the story is labelled "lesbian."
Authors need to not be afraid to tell stories that break the rules of the genre. Our voices are unique and strong, and it is only if we decide to challenge this notion together that we can change the realities of the genre.
Copyright picture above: pixabay/mohamed hassan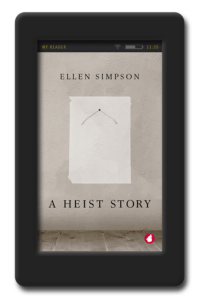 Ellen Simpson, author of The Light of the World and A Heist Story is also story editor and social media writer for the popular web series, Carmilla. Connect with Ellen on Twitter.
---
April 2018 is "Celebrate Lesbian Fiction" theme month at Ylva Publishing. And we're inviting readers to share the party, too. That's why our eight top best sellers for 2017 are on sale now: www.ylva-publishing.com/current-deals
---