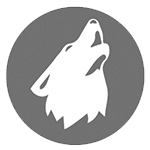 L.T. is a late bloomer when it comes to writing and didn't begin until 2005 with her first novel Hearts and Flowers Border (first published in 2006).
She soon caught the bug and has written numerous tales, usually with a comical slant to reflect, as she calls it, 'My warped view of the dramatic.'
Although she loves to write, L.T. loves to read, too—being an English teacher seems to demand it. Most of her free time is spent with her furry little men—two fluffy balls of trouble who keep her active and her apologies flowing.
CONNECT WITH THIS AUTHOR: