For the New Year, we thought we'd bring back something we used to do in the past but haven't done in a long while – a blog hop with Ylva authors.
A blog hop is where a group of people with blogs decide to band together and make consecutive blog posts in a set period, providing links at the end of each of their posts to to the next person in the chain. It's a great way to learn more about bloggers you may not know about. In this case, we're hoping that you'll get to see an unfamiliar or new side to many of our authors and will learn something interesting about an author you don't know at all.
Each author will make a post during the month of January on a set date, then link to the next author in the chain. We thought we'd start off the whole thing with a little introduction here to each author participating in the blog hop:
MEET THE BLOG HOP AUTHORS: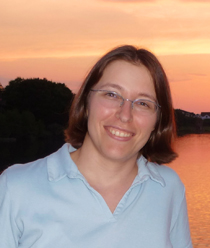 January 6: Jae – http://jae-fiction.com/blog/
Jae is the highly successful lesfic author of too many books to list here, but some of her latest books have included Just Physical, Next of Kin, and Second Nature.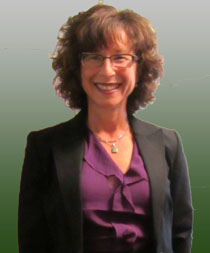 January 7: Cheri Crystal's  – http://chericrystal.com/
Cheri is the award-winning author of the novel Attractions of the Heart. She has also published several short stories with Ylva. Last month, she published her first full-length work with Ylva, a  novel entitled Across the Pond.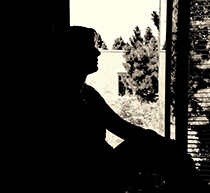 January 8: Blythe Rippon's – http://blytherippon.blogspot.com/
Blythe predicted history in 2013 when she published Barring Complications with Ylva, a novel about the legalization of same-sex marriage, two years before it became legal in reality. Her latest novel, Stowe Away comes out this month.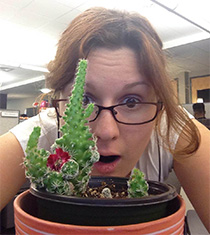 January 11: Ellen Simpson – http://anamatics.tumblr.com/
Ellen is a woman of many talents. Not only did she recently publish The Light of the World with Ylva last month, she also is the co-creator of the very popular web series, Carmilla. She hosts an engaging and active blog over on Tumblr where she'll be posting her blog hop post.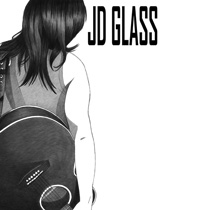 January 12: JD Glass – http://jdglassbooks.tumblr.com/
JD is the author books such as Punk Like Me, American Goth and Punk and Zen. Her book Red Light was published by Ylva in November, and her next book with us, Glass Lions, will be published in late summer.
January 13: Cheyenne Blue – http://www.cheyenneblue.com/
Cheyenne is the author of several short stories for Ylva. Her first novella for us, Never-Tied Nora, was published last month. She has two books scheduled for publication in 2016, the first of which, Not-So-Straight Sue will be released this summer.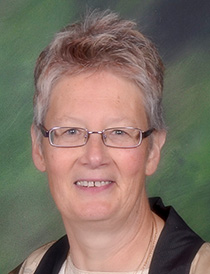 January 14: Jane Waterton – http://www.janewaterton.com.au/
Jane's debut novel, Times of Our Lives, published with Ylva in November, took an innovative fictional look at a real-life issue that is only starting to now be addressed: the lack of safe, receptive facilities for elderly LGBTQI people.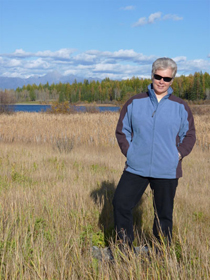 January 15: Lois Cloarec Hart – http://canadianlesfic.com/blog/
Born and raised in British Columbia, Canada, Lois is the author of novels such as Coming Home, Broken Faith, and most recently, Stone Gardens. Her novel Kicker's Journey won several awards in 2010, including the Independent Publisher Book Award bronze medal and the Rainbow Romance Writer's Award for Excellence.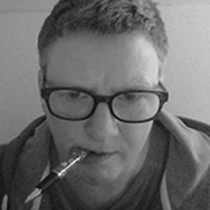 January 18: Gill McKnight – http://www.gillmcknight.com/
Gill is the author of several novels, including Soul Selecta, Cool Side of the Pillow, and Ambereye. An Irishwoman by birth, but a resident of Greece by choice, she published her first novel with Ylva, a time-travel romp entitled The Tea Machine, in November. She spends much of her time lately in her adopted nation helping refugees who land on the shores of Lesvos, the the small Greek island where she lives.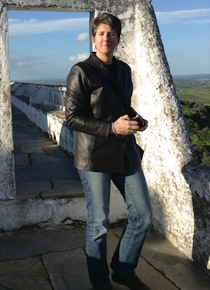 January 19: Fletcher DeLancey – http://www.chroniclesofalsea.com/blog/
Before she became a writer, Fletcher worked in the marine education field, where she translated scientific jargon into layperson terms and helped to educate the public about the wonders of ocean life. She is the author of the much-beloved Chronicles of Alsea series, the most recent book of which, Without A Front: The Warrior's Challenge, was published in November.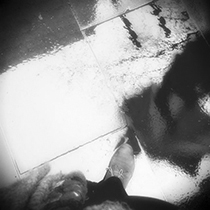 January 20: Emily O'Beirne – http://jovebelle.com/joves-blog/blog/
Hailing from Melbourne, Australia, Emily works part-time in academia, where she hates marking papers but loves working with her students. A debut author with Ylva, she is the author two books in the A Story of Now series, the most recent of which, The Sum of These Things, was released last month. She has two books scheduled for publication in 2016 with Ylva, the first of which, Points of Departure, will be released in the fall.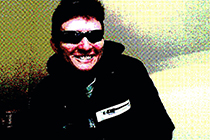 January 21: Andi Marquette – http://andimarquette.com/the-situation-roo/
Andi hails from New Mexico and Colorado. She is an award-winning mystery, science fiction, and romance writer. When not writing novels, novellas, and stories or co-editing anthologies, she is an editor for Luna Station Quarterly, an e-zine that features speculative fiction written by women. She also helps run the popular blogsite Women and Words. Her first works with Ylva, The Secret of Sleepy Hollow and The Bureau of Holiday Affairs, were published this past fall.
January 22: Sandra Gerth – http://sandragerth.com/blog/
Sandra is the real name of the popular lesfic author Jae. Under her given name, Sandra publishes nonfiction advice books for writers entitled The Writer's Guide Series. Her latest such book, Time Management for Writers, was released just last month, and she has a new book coming out in 2016 in this series.
The authors in this blog hop will write in their blogs about whatever strikes their fancy, so do tune in and learn something new and surprising about your favorite author, and meet an author you never knew!