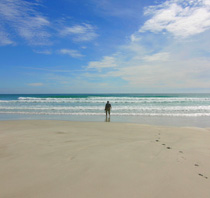 Emma Weimann knew at an early age that she wanted to make a living as a writer. She knew exactly how and where she wanted to write the books that would pay for her house at the beach and the desk with a view of the ocean.
Even though she has had those dreams for over thirty years now, neither the house nor the desk exist. Not yet. But she's making a living producing books, not just as a writer but also as a publisher, establishing Ylva Verlag and its international pendant, Ylva Publishing, in 2011 and 2012.
She also is the author of Heart's Surrender, a 2015 Golden Crown Literary Award Winner for lesbian erotica.
CONNECT WITH THIS AUTHOR: