French lesbian activist Élisabeth Chevillet reveals an upcoming Budapest conference brimming with "lesbian geniuses" sharing ideas of worldwide resistance against anti-LGBT+ policies.
Hungary is going through some dark days with its government cracking down on our community through the so-called anti-LGBT law. We're resisting. Not only are we taking a stand against these repressive moves, but we'll be holding our third lesbian conference in Budapest as a symbolic gesture.
We are bringing together the very best of lesbian geniuses for a phenomenal and empowering event: "Lesbian Resistance: one lesbian is a blessing, hundreds are a revolution!"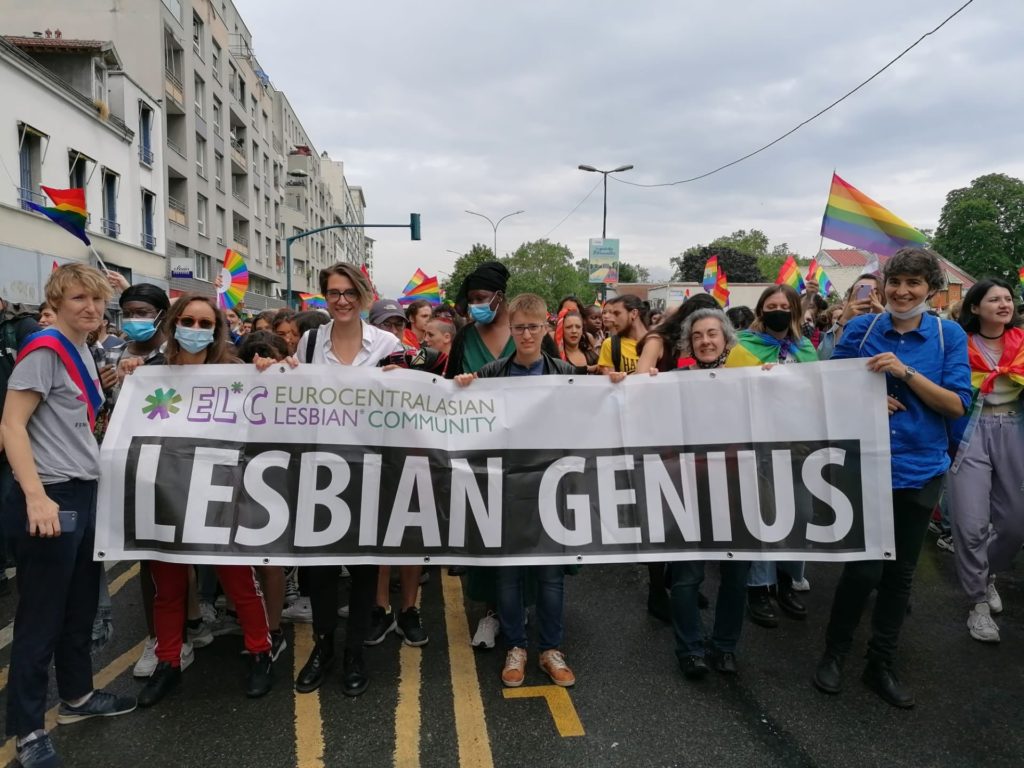 Why Lesbian Resistance?
Hungary's anti-LGBT law bans sharing any information with minors that are "promoting homosexuality or gender reassignment". It restricts our representation in the media by banning content depicting LGBT topics from daytime television and prohibiting companies from running campaigns in solidarity with our community. Furthermore, only individuals and organizations listed in an official register can provide sexual education classes in schools.
We want to counteract the anti-LGBT offensives of the Hungarian Government. We want to value lesbians who embody positive feminist messages and defend our community using ideas, resourcefulness, and input from every perspective. We invite hundreds of lesbians from the whole world to resist with us. How? Join the conference.
Lesbian geniuses gathered in one place
Explore lesbian resistance in all its forms, including pushing back against anti-LGBT+ policies, during three incredible days punctuated by panel discussions, workshops, and meetings with super lesbians.
Want to be part of the adventure? Sign up now! The number of guests is limited. If you are experiencing financial difficulties, ask us for a scholarship to participate.
What is the EL*C?
The Eurocentralasian Lesbian* Community (EL*C) is a lesbian feminist and intersectional network born in 2016. Our lesbian conferences are EL*C's lighthouse projects. The idea is to provide a safe space to develop a political agenda and increase our impact and visibility in all spheres.
The first EL*C conference was in Vienna in 2017, and the second one was held in 2019 in Kyiv. We expect 500 lesbians to join us in Budapest for the third event this year.
Lesbian Resistance is THE lesbian event of 2022. Join us in Budapest from September 29 to October 1 and let's bring lesbian genius to the world together.
We can't wait!
Élisabeth Chevillet, French lesbian blogger and activist, is a board member the EuroCentralAsian Lesbian* Community.
You can read her other blog posts for Ylva Publishing here: www.ylva-publishing.com/author/elisabeth-chevil/
Follow Élie on Instagram: @eliechevillet
Photocredit: EuroCentralAsian Lesbian* Community