Ylva has invited French lesbian blogger and activist Élisabeth Chevillet to write the occasional fun and insightful blog on what's happening in her world. In her first offering she introduces herself to us along with her entertainment loves.
Let's kiss! A French lesbian's perspective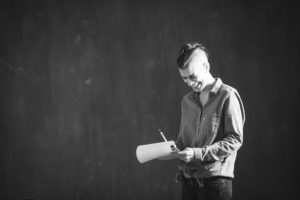 But before we kiss, I should probably introduce myself.
My name is Élie Chevillet (she/her). I am a woman, I am a lesbian, and I am a feminist. I work as a French copywriter and creative translator. I recently wrote a piece called Hey, I'm a lesbian! And we need to talk, where I shared my story of growing up as a baby lesbian in France in the 1990s, how things have changed, but also how they haven't.
That's where my path crossed Ylva's and they asked me to write for their blog. Working with an independent woman-owned lesbian publishing house? Hell yes!
I know you guys are very much into feel-good books, so I'll do my best to be gentle…but I might also get political, because it's what I do.
The personal is political
Lesbian visibility is essential to justice. By showing ourselves, by showing our families, we force the world to acknowledge our existences, the discriminations we encounter, and that dykes are awesome! You got it: I'm an activist. Although writing is my favourite weapon (and my comfort zone), I'm also trying to lesbianize the world in real life.
With an amazing bunch of friends, I co-founded a community for lesbians and queer women in Augsburg. L*-AUX provides a safe space for every lesbian in town. We meet once a month to chat, share, laugh, cry, drink, dance, and spend quality time in a queer-friendly location. Besides, we and other queerdos would love to organize the first Dyke March in Augsburg next year. I am also a happy member of EL*C's (EuroCentralAsian Lesbian* Community) board.
I'm not a cliché and sometimes I am
Now that you know me better, it's time to make a confession: unlike every lesbian on earth, I don't own a cat or a dog. I know… I do feel your disappointment, and I'm sorry to say there is more: I didn't move in with my girlfriend after a few weeks – nor after a few months. And we still live separately today. In fact, we don't call ourselves "girlfriends" (although I secretly hope that we will get married and live happily ever after). I know it's quite atypical, but, believe me, I'm definitely on the lesbian team and I can be a real cliché. May I show you?
* My favourite feel-good movie of all time is Kyss mig, released as With Every Heartbeak. This Swedish film is a balm to my soul. I can't say how much I've watched it (each time that I have a heartache, basically).
* There are countless lesbian tracks that I love, but if I had to pick a feel-good song today, it would definitely be Stay by Njoki Karu. It's on the soundtrack of the Kenyan movie Rafiki.
* The L-book I like best is the masterpiece Lesbian Genius by the French journalist and activist Alice Coffin. If we're talking novel, I might go for one of Sarah Water's pieces, Tipping the Velvet. Or maybe The Price of Salt by Patricia Highsmith. Another queer book I love is Darling Days by iO Tillett Wright. Also, I heard that Ylva publishes this fantastic ice queens expert called Lee Winter. I can't wait to dive into her world.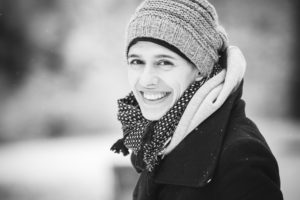 I think we should kiss
To wrap up this first update, I would like to share my favourite lesbian saying, which, once upon a time, was seen by one of us as a graffiti in Eastern Europe: EVERY LESBIAN KISS IS A REVOLUTION. So I think we should kiss. Don't you?
Élisabeth Chevillet
Follow Élie on Instagram: @eliechevillet