Last week, we gave you Jae's favorite lesbian romances. This week, we've spoken to our wonderful senior editor, Jenny Spanier about her favorite lesbian books. It's an eclectic list of mainstream reads and old favorites. How many have you already read?
Here is the list of Jenny's five favorite lesbian books…of all time: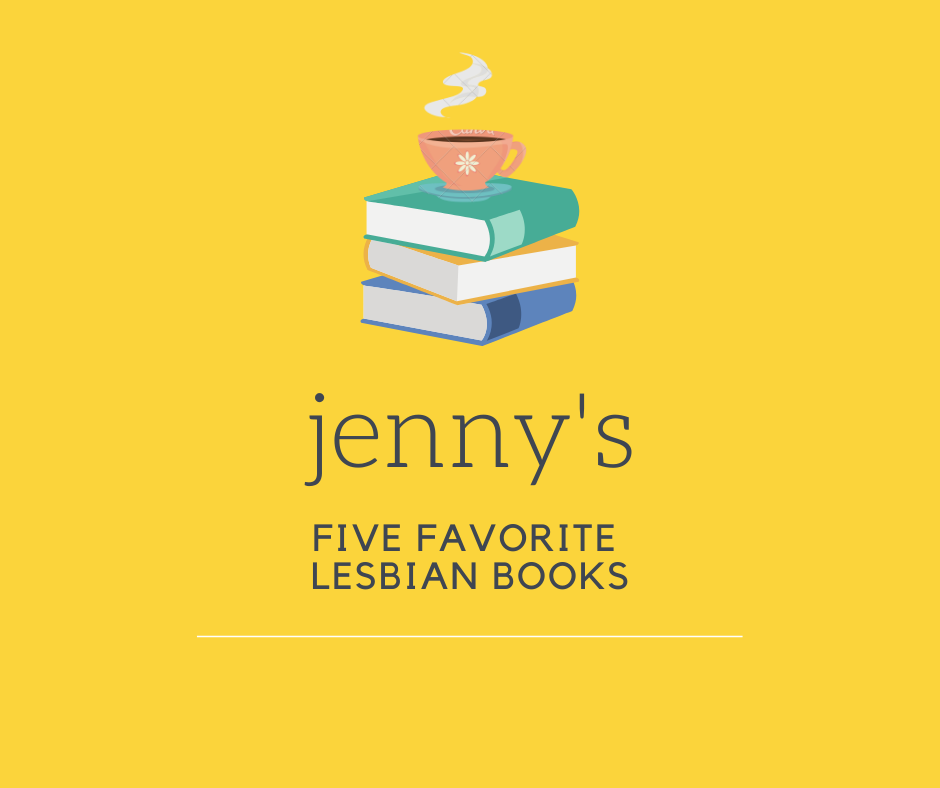 Life has become a farcical mess for icy British A-lister Elizabeth Thornton. America's most-hated villain stars in a top-rated TV medical drama that she hates. Now, she's been romantically linked to her perky, new co-star, Summer, due to the young woman's clumsiness. As a closeted actress, that's the last thing Elizabeth needs. If she could just get her dream movie role, life would be so much better. The only problem is that the eccentric French film-maker offering it insists on meeting her "girlfriend", Summer, first.
Summer Hayes is devastated when her co-star shuns her for accidentally sparking rumors they're lovers. Now the so-called British Bitch has the audacity to ask Summer to pretend to be her girlfriend to get her a role? Elizabeth doesn't even like Summer! Oh, how she'd love to tell her no. And Summer definitely would if it wasn't for the fact she's maybe a tiny bit in love with the impossible woman.
When Monique Grant is handpicked to write about the glamorous and scandalous life of reclusive Hollywood icon, Evelyn Hugo, she's as surprised as anyone. Why would Evelyn choose an unknown magazine reporter? What are the secrets that Evelyn is finally ready to share with the world?
Sometimes hilarious, sometimes shocking, and sometimes bittersweet, Evelyn Hugo's life story is something Monique will never forget.
Finn's solid. Not in body, but in being. She's gravity and kindness and all those good things that anchor
Willa's confusing. Sometimes she's this sweet, sensitive soul. Other times she's like a flaming arrow you hope isn't coming for you
Finn and Willa have been picked as team leaders in the future leader camp game. The usually confident Finn doesn't know what's throwing her more, the fact she's leading a team of highly unenthusiastic overachievers or coming up against fierce, competitive Willa. And Willa doesn't know which is harder, leaving her responsibilities behind to pursue her goals or opening up to someone.
Soon they both realise that the hardest thing of all is balancing their clashing ideals with their unexpected connection. And finding a way to win, of course.
Mermaids, warriors, and a fight for freedom. Tiana Warner's supernatural tale focuses on eighteen-year-old Meela, who must overcome her haunted childhood and become a mermaid-killer.
Top neurosurgeon Samantha Thomson needs to get married fast and is tightlipped as to why. And with over $200,000 on offer to tie the knot, no questions asked, cash-strapped ER nurse Hayden Pérez isn't about to demand answers.
The deal is only for a year of marriage, but Hayden's going into it knowing it will be a nightmare. Sam is complicated, rude, kind of cold, and someone Hayden barely tolerates at work, let alone wants to marry. The hardest part is that Hayden has to convince everyone around them that they're madly in love and that racing down the aisle together is all they've ever wanted. What could possibly go wrong?
That's it from Jenny! Watch this space for our upcoming post, where Ylva publisher, Astrid Ohletz reveals her favorites!