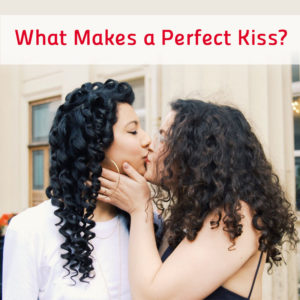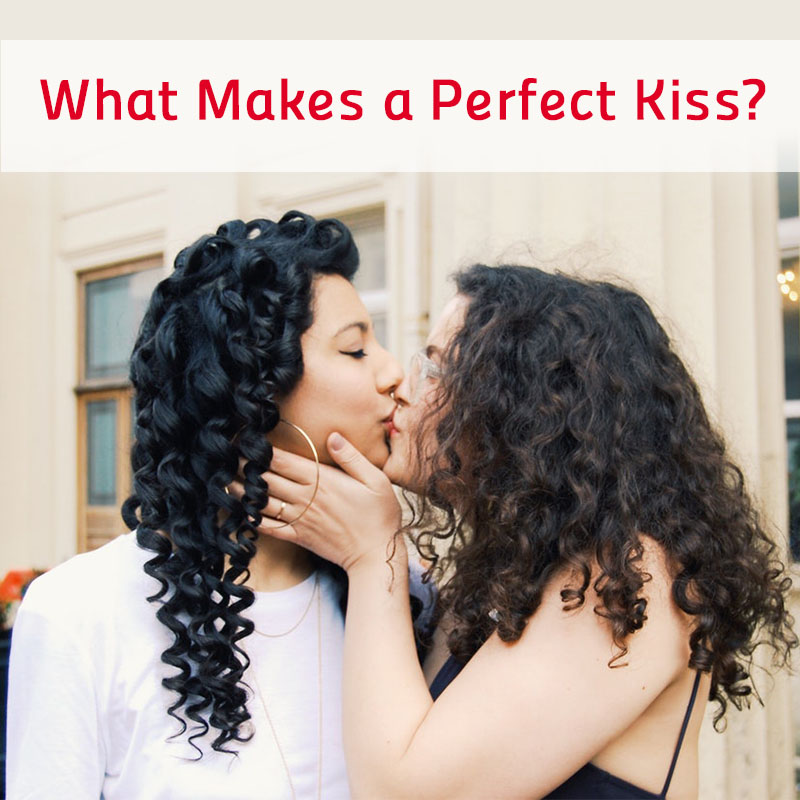 What makes a perfect kiss? As a lesbian reader, there's nothing I love more than a perfect fictional kiss. But having to write a good kiss? That scares the hell out of me.
Kisses—especially first kisses—are hard to write. They make your characters vulnerable. A kiss conveys intimacy, emotion, sensuality. It's often a turning point in the plot. And because every writer who's ever picked up a pen has already written their own scenes of pashing, smooching, and tongue-wrestling, how do you make it original and avoid cliché?
So, I asked myself: what are my favourite kisses in lesbian fiction? And what are the qualities that make for a truly great kiss?
The perfect kiss: Tenderness
"We sat in silence for a while, with Esther's cigarette a sharp red circle moving in the car's darkness. She put out the light and turned towards me. I leaned into her, fearing her knowledge, her toughness—and then I realised her hands were trembling. Through my blouse, I could feel her hands like butterflies shaking with respect and need. Younger lovers had been harder, more toughened to the joy of touch, but my passing woman trembled with her gentleness. I opened to her, wanting to wrap my fuller body around her leanness. She was pared down for battle, but in the privacy of our passion she was soft and careful. We kissed for a long time."
This is Joan Nestle in A Restricted Country, writing the sweetest account of a one-night stand I've ever read, with a Puerto Rican "passing woman" called Esther in the 1950s. I love this scene for the trust and intimacy between two near-strangers, the sense of armor being shed. At a time when lesbian life meant harassment, rejection, and violence, Nestle describes a small miracle: the fact that women continued to make each other feel beautiful and give each other pleasure and joy.
The perfect kiss: Passion
"Her mouth was chill, at first, then very warm—the only warm thing, it seemed to me, in the whole of the frozen city; and when she took her lips away—as she did, after a moment, to give a quick, anxious glance towards our hunched and nodding driver—my own felt wet and sore and naked in the bitter December breezes, as if her kiss had flayed them."
Poor Nan! We readers knew her longing for Kitty, the flighty music-hall star, was doomed from the start—but how we hoped we were wrong. There's a reason why Sarah Waters' Tipping the Velvet is a classic, and it's partly because of her gift for combining swooning Victorian melodrama with frank and authentic writing of the body. Nan is so vulnerable here, her feelings and senses laid bare.
The perfect kiss: Heat
"I might've tried to reply, or wanted to wriggle away, but I couldn't hardly, because she was holding me down and covering my mouth with her lips, her kiss, and one of her long, sleek legs was sliding up between mine, so that my belly had begun to shake. Escape was even harder when she slipped her fingers under my panties. 'Take yo' drawers off, sugar babe?'"
This is from the marvellous Cleo's Gone, by Gwendolyn Bikis (in The Persistent Desire, ed. Nestle), a tale of sexual awakening, as a college student falls hard for a butch delinquent with a wicked sense of humor. Cleo's style and swagger have the readers squirming in their seat, waiting for that first clinch and what follows. The story manages to be ferociously sexy without shying away from some hard truths: in a poor neighbourhood—"ugly, dirty, and way too noisy"—these young women don't even have a private place to kiss for long.
The perfect kiss: Transformation
"Alison responded, wrapping her arms around her, and Natalya deepened the kiss. In that moment she knew immediately why she'd never done this before.
This was intimate. So frighteningly intimate. Part of her wanted to recoil. To run. To tear her flawed, human skin off and disappear and never be seen again. It was more powerful than anything in her existence. It filled her senses. It ripped down her walls, every last one of them she'd painstakingly built for three decades. The sensation ricocheted through her body, leaving her weak.
Natalya did not do weak, her brain protested feebly."
You have to be intrigued by a woman who'll have sex and assassinate a gangster on the first date, but who shies away from a simple kiss. The dark heroine of Lee Winter's Requiem for Immortals is cold, commanding, and savagely sexual. Nothing frightens her—except the impossible idea of connecting with another person, of feeling something for real. Could this embrace with Alison—a woman she was sent to kill—turn Natalya's clean, lethal world upside down?
Sometimes a perfect kiss can change everything.
Copyright picture above: unsplash.com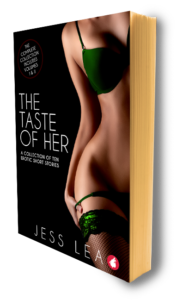 Jess Lea lives in Melbourne, Australia, where she started out as an academic before working in the community sector. She loves vintage crime fiction, the writings of funny women, and lesbian books of all sorts. Jess can be found writing in cafes, in parks, and in her pajamas at home when she should be at work. Jess's debut books are two volumes of erotic short stories for Ylva, The Taste of Her, Vol. 1 and The Taste of Her, Vol. 2.