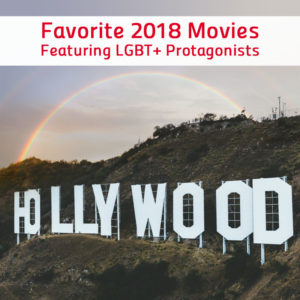 So this year, I moved from Cape Town to Los Angeles to be with my fiancée. Yes, yes, it's all very romantic, except when it's 115 degrees (45 degrees Celsius), or you're trying to find parking in K-Town, or stuck in notorious LA traffic. Still, living in LA has its perks (political hellscape aside), like amazing ice-cream, the previously mentioned fiancée, and early movie screenings.
As we screech into the second half of the year (how is it almost September already?), I thought I'd share my favorite films featuring LGBT+ protagonists—ones you're less likely to see advertised and applauded by the straight white dudes on Metacritic.
Best Films of 2018 featuring LGBT+ protagonists
This is a gem of a film that was doing the indie circuit a month or two back. Nick Offerman (who gives some peak dad vibes in this film) and Kiersey Clemons play a father and daughter spending their last summer together before Kiersey's character, Sam, goes off to college. It's a simple, sweet film that focuses on first loves, letting go, and the bond that music creates between father and daughter. The best part? Sam is bi-racial and queer and it's no big deal, which honestly, is a little refreshing.
Expect: Laughs, tears, and an awesome soundtrack.
I first read this as a book in 2014. The novel follows young Cameron Post, who grows in in the early '90s in rural Montana, and follows her from early adolescence into her teens as she struggles with her identity and sexuality. The film, which I got to see a few weeks ago, focuses primarily on Cam's experiences in the latter half of the novel, after she is sent to a gay conversion camp to be "fixed". While the themes are upsetting and traumatic, the film manages to navigate Cam's journey with touches of humor and friendship. Cameron is played by Chloe-Grace Moretz, and her two best camp friends are played by Native American actor Forrest Goodluck and queer actress Sasha Lane—also in Hearts Beat Loud. The best thing is that writer/director Desiree Akhavan is a bisexual woman of color.
Expect: '90s camp fashion, an important coming-of-age story.
So, this movie is not going to be everyone's cup of tea. I was lucky enough to see it at advanced screening in July, but it's set to open in November. I wasn't expecting much, since I was not a fan of director Yorgos Lanthimos' previous films, which were weird and almost experimental. And here's the thing. The Favourite is definitely weird and experimental, but also really, really fun. It delves into the relationship between Queen Anne and Sarah Churchill in the 17th century (spoiler: it was real gay). The movie is propped up by incredible performances from Olivia Colman, Rachel Weisz, and Emma Stone. Two actresses in their mid-forties galivanting around in period wear? Yes, please!
Expect: Costume porn, great writing, and acting.
This one's been out a while, and if you haven't had a chance to see it, YOU SHOULD. This is not a light romp, but it is excellent, and it is important. The movie follows fourteen-year old Ulysses, bullied at school for being "too feminine," whose world opens up when he discovers "Saturday Church," a program to shelter LGBTQ+ youths. There, he makes friends, family, and learns the art of "voguing." The sometimes grim realities of the movie are softened by the music and fantasy sequences that turn it into something bright, fabulous, and hopeful.
Expect: A diverse cast, awesome musical interludes.
Copyright picture above: unsplash.com & goodfreephotos.com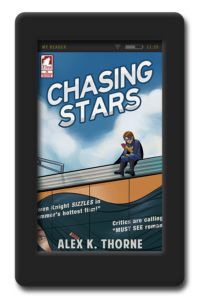 Alex K. Thorne graduated from university in Cape Town, South Africa with a healthy love of the classics and a degree in English Literature. She spent the next few years, teaching across the globe, from Serbia to South Korea, also writing fanfiction, and developing a kimchi addiction. When she's not picking away at her latest writing project, she's immersing herself in geek culture, taking too many pictures of cats, and dreaming about where next to travel. Alex just published Chasing Stars as part of Ylva's Superheroine Collection.