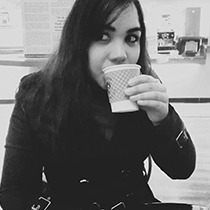 Alex K. Thorne graduated from university in Cape Town, South Africa with a healthy love of the classics and a degree in English Literature.
She assumed that this entitled her to a future of pretentious garden parties, while drinking fancy tea and debating which Brontë sister was the wackiest (Emily, obvs).
Instead, she spent the next few years, teaching across the globe, from Serbia to South Korea, where she spent her days writing fanfiction and developing a kimchi addiction.
When she's not picking away at her latest writing project, she's immersing herself in geek culture, taking too many pictures of the cats and dreaming about where next to travel.
CONNECT WITH THIS AUTHOR: