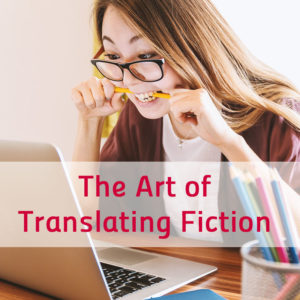 When I tell people I write lesbian romance novels for a living, I often get raised eyebrows. What surprises people even more is that I, as a German, write my books in English and then translate them into my native language.
To me, it makes perfect sense. After all, that's the way professional translators do it too. Ideally, translators for fiction translate from their second language into their native language.
Why I Write in English
But why don't I just write in German and leave the translating to the professionals?
Here's how that came to be: When I first started writing lesbian fiction fifteen years ago, there wasn't much of a community for writers and readers of lesbian books in Germany. There were very few German authors writing in that genre and very little interaction with each other or with readers. I longed for a network of readers and writers as it existed for English-speaking authors. The lesbian fiction community in the US and in other English-speaking countries seemed to offer so much more support and opportunities to grow and improve my craft than writing in German could.
So I tried my hand at writing an English short story, and I got wonderful feedback that encouraged me to keep writing in English. The rest, as they say, is history.
Joining Ylva Publishing Was a Game Changer
Years later, I switched publishers and joined Ylva Publishing, an international publisher that publishes books in English and German. This gave me the opportunity to make my books available to German-speaking readers too, so I started translating them into German.
Of course, I could entrust my books to one of our talented translators. After all, every hour I spend translating is an hour I could have spent creating new stories. But I enjoy seeing my characters come to life in my native tongue. Plus, having a book translated is expensive—and it isn't easy.
The most difficult thing to translate is probably humor—and that's a problem since my books contain a lot of banter between the characters.
Why Translating Humor Is Tricky
Humor often relies on wordplay or on cultural references that are commonly understood in one culture but not in others. Sometimes, jokes also take advantage of a word that has two different meanings. But the joke won't work in another language in which the word doesn't have the same double meaning.
For example, in my first contemporary romance, Something in the Wine, there's a scene in which Drew, one of the main characters, is talking to Jake, the brother of the other main character. Drew met Annie at a party, and the tall, geeky woman instantly fascinated her, so she's trying to find out more about her. She doesn't know that Annie is Jake's sister. Here's a part of their conversation.
"Do you know if she's family?" Drew asked.
Jake's giggles turned into a belly laugh. He slapped his thighs, nearly spilling his drink all over himself. "Oh, yeah. She's family."
In the German language, the word "Familie" only means "family"; it doesn't have the second meaning of being part of the LGBT+ community, so I had to rewrite the passage to create the same effect: making Drew think Annie is gay, even though what Jake is really saying is that they are related.
Here's a re-translation of the same passage in the German version, Cabernet und Liebe:
"She isn't one of your exes, is she?" Drew asked.
Jake's giggles turned into a belly laugh. He slapped his thighs, nearly spilling his drink all over himself. "Oh God, no. It would be pretty unnatural for your blonde to find me attractive."
"Oh, you mean because she's a lesbian?"
Translating the Meaning, Not the Words
These differences between two languages are the reason why translators can't cling too close to the original; they have to translate the meaning, not the words.
Since I, as the author, know better than anyone else what effect I wanted to achieve with a certain passage, I can focus on finding an equivalent that creates the same feelings and responses in readers, even if the words are entirely different. In the end, that's all that matters: Making sure the reader can enjoy the story and gets to laugh and to cry along with the characters.
I hope I achieve that with all of my books, whether they are written in German or in English.
Copyright picture above: Pixabay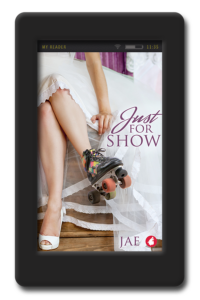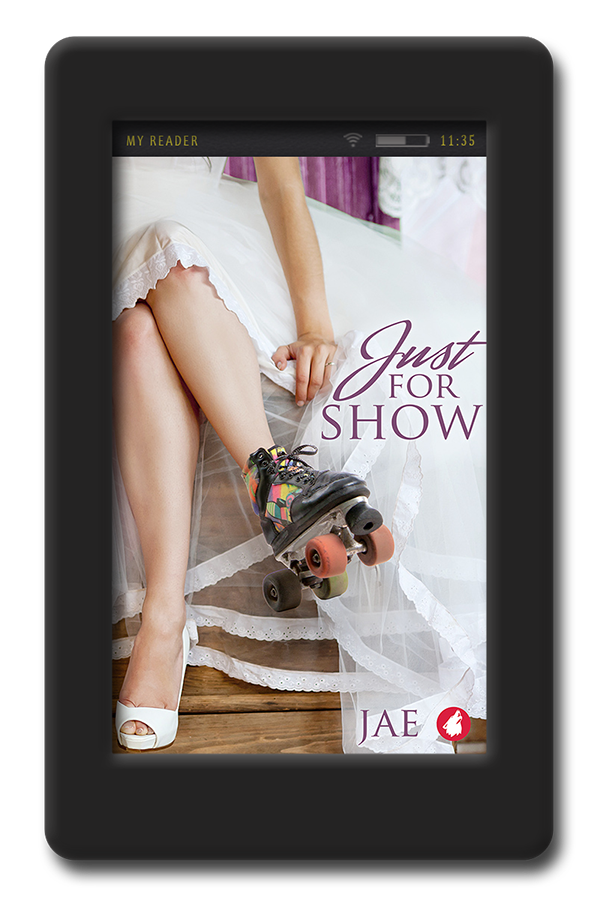 Jae grew up amidst the vineyards of southern Germany. She spent her childhood with her nose buried in a book, earning her the nickname "professor." The writing bug bit her at the age of eleven. Since 2006, she has been writing mostly in English. She used to work as a psychologist but gave up her day job in December 2013 to become a full-time writer and a part-time editor. As far as she's concerned, it's the best job in the world. Jae has just published Just for Show with Ylva.
---
July 2018 is Breaking the Language Barrier month at Ylva, and we're celebrating all our novels that have been translated into a different language. Find out more about luscious ladies who love the ladies, no matter what language they're speaking. To check out which of our books have lesbians around the world excited, click here:
https://www.ylva-publishing.com/current-deals
---