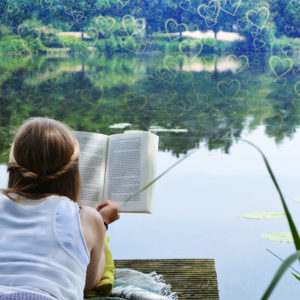 If you're a lesbian, bisexual, or queer woman, you have probably encountered prejudice at least a couple of times when coming out to people. Even in this day and age, not everyone is accepting of different sexual orientations—or of different tastes in books. Readers of lesbian romance novels face a similar kind of prejudice. Lesbian romances—and romance novels in general—are often judged to be shallow and predictable.
COMING OUT AS A LESBIAN ROMANCE AUTHOR
Nowadays, I find it easier to come out as a lesbian than as a writer of lesbian romance novels. When I meet new people and they find out that I'm an author, most are impressed and very interested. Once the "What kind of books do you write?" question comes up and I tell them I write romance novels, reactions vary. But there are a lot of raised eyebrows and scrunched-up noses.
Even readers of romance novels are faced with that kind of prejudice. As a result, some consider romance novels their "guilty pleasure." I think it's sad that we're made to feel guilty about something we enjoy.
Romance novels often get dismissed as formulaic drivel— usually by people who don't read romances but are happy to offer their opinion anyway.
ARE LESBIAN ROMANCE NOVELS REALLY FORMULAIC?
Sure, there are common elements that most, if not all, romance novels share. Usually, two people meet, sparks fly, conflicts threaten to keep them apart, but they finally manage to resolve them. A happy ending is a requirement in romance novels.
So if following a pattern like that makes a book formulaic, I guess you could consider romance novels formulaic.
But is that really a bad thing? Doesn't all genre fiction follow certain conventions and basic story structures? Take mysteries and crime fiction, for example. Mystery novels have certain common elements too. They start with a crime of some sort being committed that the main character then has to investigate. By the novel's end, the crime has been solved and justice has been served, so mystery novels have their own happily-ever-after requirement.
In a way, all genre fiction—which includes science fiction, fantasy, horror as well as mystery and romance—could be considered formulaic. But for some reason, only romance novels get a bad reputation.
FOCUSING ON THE CHARACTERS' JOURNEY
Personally, I don't like the term formula. It implies that romance novels are predictable, unoriginal, paint-by-number books that are easy to write without putting much thought into it.
In the end, these so-called formulas are actually genre conventions and reader expectations. Readers of lesbian romance novels want to know what to expect when they pick up a certain book. After a hard day at work, they don't want to waste their time on a book they won't like. They want to be able to search out stories that they know they'll probably enjoy because they have enjoyed other books that follow the same pattern.

Yes, readers of romance know the couple will eventually get together, but in a good romance novel, it's not the outcome that's most important; it's the journey. If the author has done her job well, readers will keep turning the pages to find out how the author is going to get this particular couple together, despite all obstacles.
THE ART OF WRITING A GREAT ROMANCE NOVEL
Within the framework of genre conventions, there are a million very different stories and characters to explore—and a million different ways to write them. And that's the true art of writing a great romance novel. Authors employ that basic structure and honor the unspoken promise to readers while still making the journey fresh and captivating with each new book.
I'm not saying all lesbian romance novels are brilliant or all mainstream romance novels for that matter. The quality varies, as it does in every other genre. But when you find—or write—a good one, with three-dimensional characters, strong writing, and a unique spin on the genre, we should be able to just enjoy it, without having to endure slights and scrunched-up-nose expressions.
What about you? Have you ever encountered prejudice and misconceptions about your genre of choice, as a writer or a reader?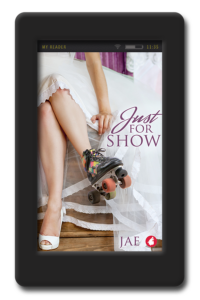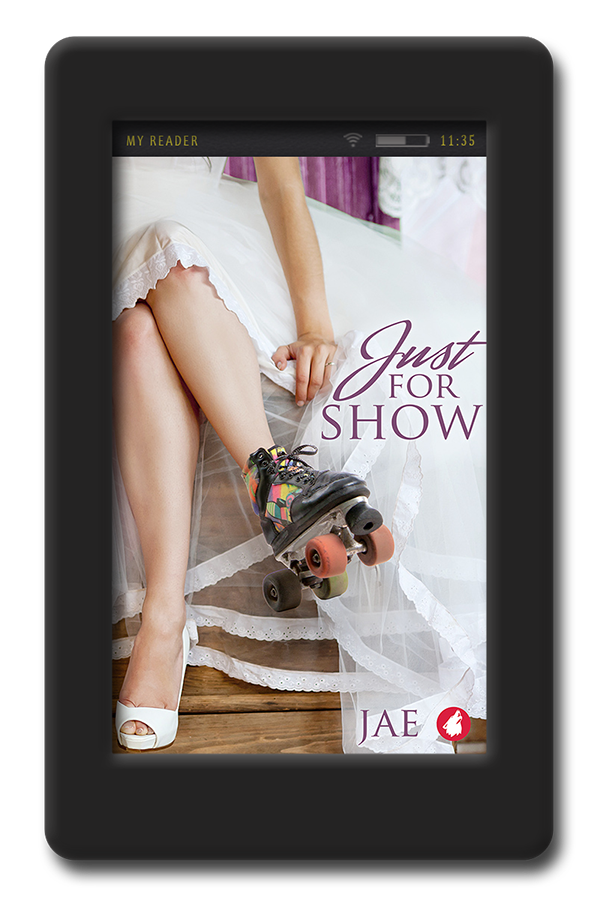 Jae used to work as a psychologist but gave up her day job in 2013 to become a full-time writer and a part-time editor. For the past ten years she has been writing mostly in English. Jae has just published Just For Show with Ylva.
---
April 2018 is "Celebrate Lesbian Fiction" theme month at Ylva Publishing. And we're inviting readers to share the party, too. That's why our eight top best sellers for 2017 are on sale now: www.ylva-publishing.com/current-deals
---