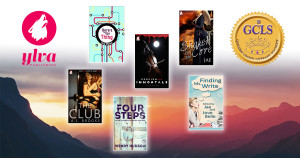 Ylva's firing up the party poppers over taking home six Goldies at the Golden Crown Literary Awards (GCLS) at the weekend. The awards recognize excellence in lesbian literature across fourteen genres and in five special categories. 
Ylva's winning novels are:
* Finding Ms. Write, Jae & Jove Belle
* Four Steps, Wendy Hudson
* The Club, A.L. Brooks
* Shaken to the Core, Jae
* Requiem for Immortals, Lee Winter
* Here's the Thing, Emily O'Beirne
To buy any of our discounted winners' books, head to the Ylva shop for the next three days. The flash sale ends on Tuesday.