I have always loved stories of people's lives. It doesn't matter how different they are from mine, I am just as devoted to biographies and autobiographies of my polar opposites as much as people from my own tribe. In fact my top two most beloved non-fiction books are about the life of Nobel  Prize-winning physicist Richard P. Feynman (Surely You're Joking Mr. Feynman!) and Sony co-founder Akio Morita (Made In Japan). But, since this is a lesfic blog, I will instead focus on the most powerful books I've read about intriguing women throughout history. Here are my top five.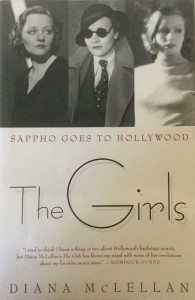 1. The Girls: Sappho Goes To Hollywood by Diana McLellan (St. Martin's Press, 2000).
Oh what a juicy, intoxicating read, slipping us into the so-called "sewing circles" of early Hollywood's actresses (1920s to 1940s) and the bi-curious and lesbian ladies who played the field with other ladies. You think we're just talking just Greta, Marlene and Tallulah? Those thespians are the tip of the lavender iceberg. The sources in this book are as brilliant as the surprising revelations – based on everything from letters to secret FBI files. This is my top pick purely from a journalistic standpoint – its research is stellar, with amazing levels of detail and evidence. This makes sense since author Diana McLellan has been a Washington reporter, feature writer and magazine journalist.
https://amzn.com/0312283202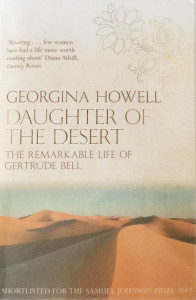 2. Daughter of the Desert: The Remarkable Life of Gertrude Bell by Georgina Howell (Macmillan, 2006).
These are the incredible life and times of eccentric and private Gertrude Bell – explorer, archaeologist, spy, linguist, author, photographer, mountaineer and, oh yes, nation builder. It grows more and more disturbing, page by page, as we follow this Victorian-era woman's exploits across the Middle East, drawing maps, creating alliances, helping create modern-day Iraq, that Bell isn't required reading in every major history book. Daughter of the Desert captures the incongruity of its subject, such as how nomads must have felt finding this proper English lady, in the middle of the desert, having her cup of tea (hat primly affixed), before negotiations could begin. Fantastic stuff, told with florid flair.
https://amzn.com/144728626X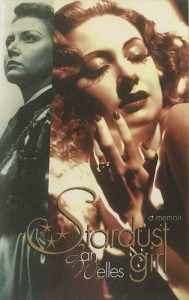 3. Stardust Girl: A Memoir by Jan Welles (Alyson Books, 2001).
This one stays with you. It's the real life story of a beautiful, sultry singer, who drew rave reviews from Cole Porter, who would (briefly) become one of the first female bullfighters in the world. Welles recalls being blackmailed for being gay to flings with Lana Turner and Paulette Goddard. It's also a raw and unsavoury look at the terrible way young women are treated as sex objects by powerful men, and threatened when they deny them. Stardust Girl is so honest, and captures the naiveté of a young woman on her way up. I found it all the more endearing for its no holds barred truth.
https://amzn.com/1555836275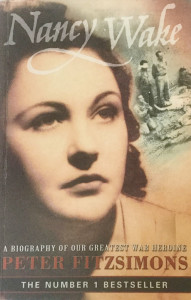 4. Nancy Wake: A Biography of Our Greatest War Heroine by Peter Fitzsimmons (HarperCollins, 2001).
This is the story of the Australian woman who adopted France as her home and became one of the most famous members of the French Resistance in WWII. Nancy Wake was dubbed the White Mouse for her ability to nimbly evade capture. It's a thrilling, devastating story, told with breathless pace and captures the bravery, tragedy (Wake's husband was tortured to death by Nazis wanting her whereabouts), and famed arrogance of Wake. There's a line that sums up everything about how she saw herself and that she did what she had to. "I was not a very nice person. And it didn't put me off breakfast." This bestseller is pared back in its language, which is essential when the action is so constant. Best of all, it's a reminder that real heroes are flawed. That's what I like most about it.
https://amzn.com/0732269199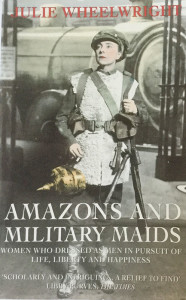 5. Amazons and Military Maids: Women Who Dressed as Men In Pursuit of Life, Liberty and Happiness by Julie Wheelwright (Pandora, 1989).
I love the sheer subversiveness of this book which, without intending to do so, mocks every puffed-up military man who has ever declared the military is no place for women. To discover so many women not only fought in wars disguised as men, but that some led men into battle is an eye-opener. How they did it, and why, is as varied as the women themselves. A bonus is the photos of these women, passing as men, in their uniforms. The book is footnoted with due scholarly thoroughness, but its value is not academic, but in the sheer audacity of its subjects, who came from all walks of life, all nations and fought on all sides. Unfortunately, as the author notes, "Happy endings are all too rare in these stories." But what stories they are. A fascinating read.
https://amzn.com/0044404948
Lee Winter is an award-winning newspaper journalist and in her over 25-year career has lived in virtually every state of Australia, covering courts, crime, entertainment, hard news, features and humor writing. She is author of The Red Files and Requiem for Immortals.