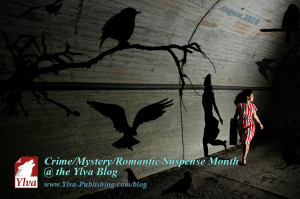 In 2014, the wife and I spent an evening with Val McDermid. Well, unfortunately, not only us three. We were only two among many listening to Val talk about her then new book, The Skeleton Road, at Norwich Theater in the UK. It was a lovely evening, and I walked away the proud owner of a signed copy of said book. Two years later and I still remember that lovely evening, but only one fact about literature is still stuck in my head: every third book sold in the UK is a crime novel. I remember thinking "What?" Because that is a lot of books, right? Well, this July, The Guardian published an article that quoted crime author Sabine Durrant: "Roughly 21 billion crime books are sold a year and 80% of those are bought by women." [1]
I am one of those women. Over the past thirty or so years, I certainly read a lot of crime novels. Some of my favorite authors are Phil Rickman, Elly Griffiths, Sara Paretsky, Kathy Reichs, Patricia Cornwell, Katherine V. Forrest, Ellen Hart, and J.M. Redmann. Most of those books have one thing in common: female protagonists who are not superhuman. In fact, many of the above authors' protagonists are broken heroines, former addicts, and/or survivors of unbearable pain in their lives and careers. However, that is not how I see them. For me they are unbelievably strong female characters. Many are stubborn as hell and don't care how hurt they end up over and over again in their fight for justice, friends, or victims. And they are lonely souls. Is their behavior always healthy? Well, no…but I admire women who just keep going, fighters who don't give up and survive.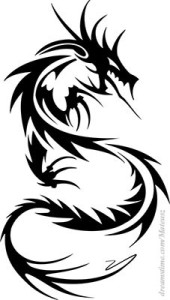 However, there is one protagonist who really makes me go weak at the knees: Lisbeth Salander from Stieg Larsson's Millennium trilogy. Who doesn't love a heroine like her? She is the kind of strong female character I adore. Lisbeth is broken, tough, weak, misunderstood, lovable, killable, adorable, imperfect, totally flawed…simply a human being with a lot of issues. And she doesn't put up with bullshit. In fact, her character is so strong and so cool that I even didn't mind Larsson's weak writing and the awful editing. Lisbeth makes it all worthwhile. Some time ago, Entertainment Weekly has even gone so far as to call Salander the "most interesting character of our time." I want to be as strong and stubborn and clever and courageous as her, and, at the same time, I'm happy and thankful that I'm not her. Not as broken, not as hurt, not as alone as her. Lisbeth is not a superhuman at all, and that makes her so great and approachable for us readers.
KD Williamson said in a blog post a few weeks ago: "No one is perfect, and I sure as hell don't like reading about perfection. (…) To me, it is those flaws, those quirks, and that individual tragedy that makes a character jump off the page and become a living, breathing person, not just for a few pages but for the entirety of the novel." And this is what draws me to crime novels. Not so much the mystery behind what happened, but the imperfect, strong female characters.
Because those kind of characters are cool, we decided to make August crime/mystery/romantic suspense month. All six of our August publications are set in these genres. On August 3, we'll publish Lee Winter's crime noir novel Requiem for Immortals, Jove Belle's novella Archer Securities, and Daughter of Baal, a novella by Gill McKnight. On August 17, we'll publish Evolution of an Art Thief by Jessie Chandler, Four Steps by Wendy Hudson and Andi Marquette's If Looks Could Kill.
All our older crime/mystery/romantic suspense novels will be available at a discount in our shop throughout August. And we'll have a lot of those wonderful genre authors writing interesting and challenging blog posts.
We invite you to join in the fun and celebrate with us strong female characters, who are fighters for justice.
[1] After Agatha Christie … Female crime writers delve deep into women's worst fears, The Guardian, Sunday, July 3, 2016