Did you have access to LGBTQ+ YA (Young Adult) books when you were a teenager? I certainly did not. I didn't even know that books like these existed. And maybe they didn't back then; at least not in Germany. On the other hand, at fifteen I was already well aware that I found other girls much more interesting than any boy in my school. Yet I had no clue what that meant, and it took me several years to understand why and several more years to finally come out.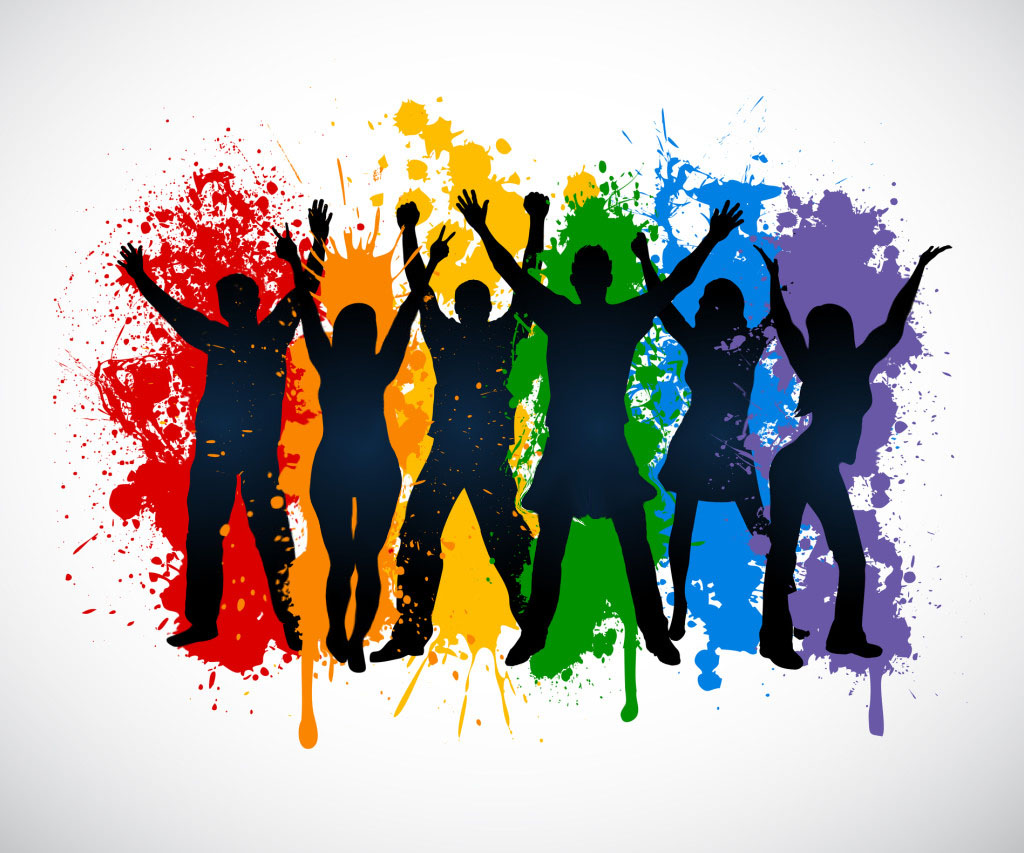 How cool would it have been back then to find a book like Malinda Lo's Ash in our library? Or like Michelle Teichman's The Space Between. I loved, lived, and breathed The Lord of the Rings when I was a teenager. But to be able to read a fantasy book with a lesbian protagonist with whom I could have identified… That would have been beyond amazing. Yet, it never happened.
Okay, that was a long time ago. Times have changed. All in all, young adult literature is an ever-growing, hugely popular genre. There is, for example, Harry Potter (thanks to J.K. Rowling for giving us Hermione's character) or the Hunger Games (thanks to Suzanne Collins for so many strong female characters); both books that have been turned into very successful movies. Thankfully enough, there are a few LGBTQ+ inclusive young adult books on the backlists of mainstream publishers. However, there aren't many. Heterosexual protagonists still compose around 90 – 95% of YA fiction. And the very sad truth is that if we have LGBTQ+ characters, the majority of the pairings in these books are m/m. Which is something that annoys the hell out of me, but really, why am I surprised that f/f is so underrepresented?
It really is a good thing that the Internet exists. Many teenagers somehow find their way to fanfiction.net or Archive of our Own (AO3), where they discover stories that not only have strong female characters but a lot of f/f pairings. A few days ago, I read that a 2013 informal AO3 census found that only 38% of respondents identified as heterosexual, and more people identified as genderqueer than as male. Interesting, isn't it?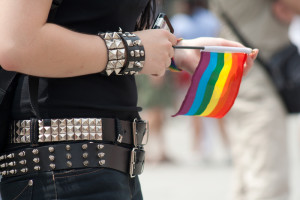 But let's be realistic, not everyone will find their way to fanfiction sites. Yet, many schools have a library. And most towns have libraries. And yes, there are bookstores everywhere. So, where is the diversity in young adult literature? Where are the strong LGBTQ+ characters in those books?
It is common knowledge that young adults seek identity and belonging. A disproportionate number of homeless youth in the US identify as lesbian, gay, bisexual, transgender, or queer. Those kids really need every opportunity to be assured that their being different is not abnormal and that they, hopefully at one point, can accept themselves as they are. LGBTQ+ young adult literature is one way to help them achieve that.
More than once did we receive e-mails from readers telling us how much our published books helped them in their situation or even helped them to come out. I long for the day when an e-mail ends up in my in-box that says something along the lines of "when I was a teenager, reading one of your young adult books helped me"; I long for teenagers to read one of our books and have a moment where the truth hits them… the truth that they are not alone. And that it does get better.
I sure wish I'd had access to diverse young adult books when I was a teenager. I didn't. And that is that. However, as the CEO of Ylva Publishing, I can make sure to publish those kind of books. Our list of LBTQ+ books may not be long—at least not yet. But our whole team believes in the importance of publishing them and we have a few more coming out soon.
And because June is Pride Month and because the subject of LGBTQ+ young adult books is so important to us, we decided to make June our Young Adult/New Adult month.
What does that mean? Well, all of our young adult/new adult e-books will be on discount until the end of June in the Ylva Shop. Maybe you do know a teenager who could benefit from reading one of those books? Maybe there's a library that could stock some more LBTQ+ titles? Contact us about the library and we'll find a way to get our paperbacks to them. Over the past few years we donated a lot of our books, as we believe in the importance of LGBTQIA+ books being on shelves in a library.

We'll also have several blog posts covering the importance of diversity and representation in the young adult and new adult genre. What do some of the authors that have published LGBTQ+ young adult or new adult books think? What is on their mind? We'll find out over the next few weeks.
I would also love to hear about your experiences when you were a teenager. What books did you read? What heroes did you turn into heroines in your head/dreams? Did you ever stumble across LGBTQ+ young adult books? If so, where? Please share your experiences and thoughts with us. Let's make this a memorable Pride Month 2016.