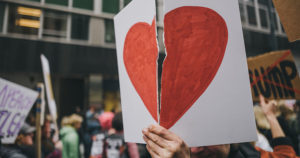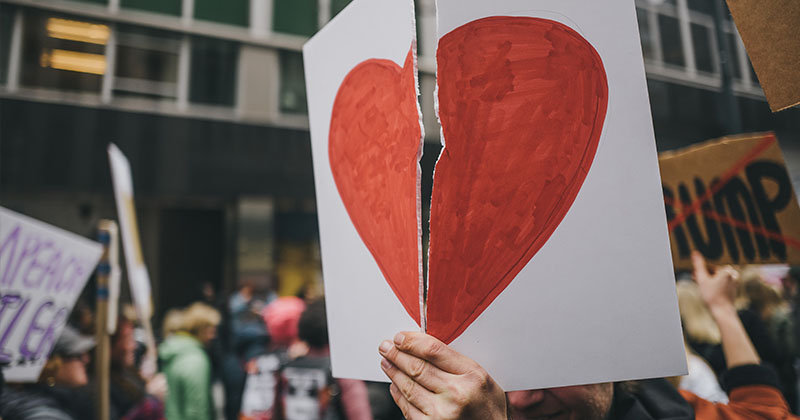 This morning, we at Ylva Publishing heard about the death of Lexa (Europe lags a bit behind the US TV schedule). It goes without saying that we are heartbroken about the withdrawal of our favorite lesbian character of The CW television show The 100. But that's only half the story. Our even bigger problem with the storyline is that it lines up with a bunch of other television shows that killed LGBTQ characters. The lesbian death trope has been exhausted beyond all measure.
Sure, The 100 is a show in which a lot of people die on a regular basis. Finn – Clarke's former love interest – died, and so did some other characters. The particular about LGBTQ (queer) main characters is that there aren't a lot of them on television to start with, compared to straight and cis characters. The number of queer main characters did increase within the last twenty-five years since the first of them appeared in the early 1990's, for example, Leon and Nancy on Roseanne, Susan and Carol on Friends, Matt on Melrose Place, or Rickie on My So-Called Life. The big television coming out of Ellen DeGeneres in 1997 combined the lesbian coming out of her as a public person with that of the character she played on her television show Ellen. While her coming out caused problems with the television network and the advertising companies then, she was able to fight her way back into showbiz some years later. But Ellen is a comedian, and comedy television shows are different from drama shows. In comedy, people don't die that often, and maybe LGBTQ people in comedy don't pose a threat anyway. In drama, however, LGBTQ people seem to be a major threat. Otherwise, why would so many of them be killed off?
A lot of queer main characters on TV shows died in the last years and decades. AfterEllen made a ranking of lesbian character deaths "on a scale of 1 to 5 crying Santana Lopezes". Personally, I cried about Dana's death in The L Word (and ever since then, I can't listen to the song "You Are My Sunshine" without getting really, really sad), but I did not read it as a lesbian death trope. Dana was just one of ten or so main characters who happened to die. However, it is very different when there is only one queer woman on a TV show and she of all things dies—the way Rachel in House of Cards was killed or Shay in Chicago Fire, Maya in Pretty Little Liars, Tara in True Blood, Candis in Dirty Sexy Money and so on. If the queer person appearing on television is a person of color (PoC) and/or transgender, it is even more likely for them to be killed. If you are not cis, not straight, not white – woe betide you!
On the show Buffy the Vampire Slayer, lesbian character Tara was killed after a night of lovemaking with Willow. They had just gotten back together, kissed and made up, fallen into bed, woken up the next morning and – baaamm, a stray bullet hit her in the chest and she died. Which, by the way, is the exact same way Lexa died in The 100: She and Clarke got (back) together, made love, and then – baaamm, a stray bullet hit her. What an unsuitable death for a lesbian heroine. I don't want to stress some weird stereotype of honorable warriors, but Lexa should have died the way she lived if she had to die at all at this point: as a heroine, as a guardian, with passion and vehemence. But no. She was killed by a stray bullet. What lazy storytelling!
For us lesbians and bisexual women, it's especially painful to watch our heroines die – regardless of whether they are real heroines or warriors such as Lexa or Xena, who, by the way, also did not have a happy ending on the show back then. It's a bit different since Xena and Gabrielle were all about subtext (but what an exciting subtext it was!). In the end, Xena was torn apart on the battle field. Every time television kills our queer heroines, it tears up old wounds inside of us. The wounds of being betrayed by the TV show makers and by society in general. We often turn to movies, TV shows, and also books to escape the racist, misogynist, homophobic, and biphobic world. If you keep killing our queer heroines here too, you take away our happy places. Those are old wounds opened up all over again and again for years and decades.
As I said, it has been about twenty-five years since the first positive queer characters and storylines appeared in movies ("new queer cinema" of the 1990's), on television, and in books. A lot has changed since then, but a lot of considerable change has yet to come too. We don't request TV shows to be all unicorns and rainbows, but why do so many queer and PoC characters have to die? We are fed up and have been for some time. Let lesbians live! If nothing else, what message are those deaths sending out to young queers who are often looking for role models so desperately? But regardless of our age, as soon as an LGBTQ person appears on TV, we are happy and scared at the same time: "Look at them, that's so great… Do you think they will die soon?"
Since a lot of queer authors are giving away free e-books today, we're splashing it out too. Tell us about your greatest television disappointment of a queer storyline, or tell us what TV show you are still watching because they include gripping lesbian characters who are not dead. Everybody who comments on this blog post, naming their best/worst queer TV shows with just a short explanation (we are curious!), will get an Ylva e-book of choice for free. If you want to participate in the giveaway, leave a comment or send an e-mail to info@ylva-publishing.com. The deadline for the giveaway is tomorrow (Saturday) 11.59 p.m. EST, which means 6 a.m. on Sunday in Germany. Let's have it!
(Copyright picture above: Unsplash / Cooper Smith)