They couldn't be a more disparate bunch of fictional characters: a Hollywood starlet, a street-trained fighter, a New Yorker dietician, a sheltered twentysomething, and a British love-em-and-leave-em lesbian rogue.
On a whim, we decided to ask the authors who created them what they thought the main character in their latest novel would do if the worldwide zombie apocalypse suddenly hit. Thus the inspiration for our December roundup interview.
Five authors who released books with Ylva this month agreed to tell us what their character would do when faced with a zombie problem. What would be the first thing you'd do in that situation? See how your answer compares to the ones given by our authors below:
EMILY O'BEIRNE, AUTHOR OF THE SUM OF THESE THINGS
Oh, this is easy. Claire's a stubborn, cynical, single-minded (and also kind of lazy) brat. So when she first hears of the impending apocalypse she'd just simply refuse to believe it, no matter what the TV says.
Then, when people like her girlfriend, Mia, and her friends insist that no, this apocalypse is totally a thing and she might want to prepare herself, Claire would probably just kick back, eat a bag of crisps, and start proselytising about how really, it'd be better just to be converted. She'd insist, much to their raised-eyebrow dismay, that she'd rather just be done with it and be turned into a zombie. Because she's seen The Walking Dead a bunch of times and the people in that show are never having any fun.
The survivors spend their days terrified, and constantly running, scavenging and fighting for their lives.
Not one of these activities is something Claire enjoys. No thank you. Zombies on the other hand spend all their time staring into space, eating and never moving faster than a walking pace. That's more her style, she'd argue.
Then hopefully her friends would bribe her with M&Ms and coffee to run like hell with them.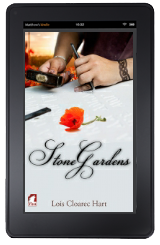 LOIS CLOAREC HART, AUTHOR OF STONE GARDENS
My main character Grae is a fighter, used to relying on herself since she bolted from the privileged life she'd been born into to the cruel anonymity of the streets. My novel Stone Gardens begins with Grae picking up a piece of steel rebar to defend herself and her best friend from a couple of large, angry attackers.
Her acute sense of survival is buttressed by a high level of fitness, acquired from frequent walking, since she lacks a car. If zombies attacked, she'd run when she could, and stand and fight in the defense of herself and her loved ones when cornered. It's who she is, and it's who her family and friends count on her to be.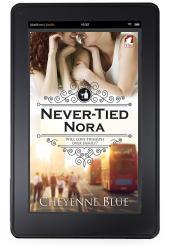 CHEYENNE BLUE, AUTHOR OF NEVER-TIED NORA
The main character of my romantic story Never-Tied Nora has a close Irish family who support each other through thick and thin.  The first thing Nora Kelly would do would be gather with her family.
Between her sister Theresa's cleverness and sharp words, her brother Brian's negotiation skills, and her brother Declan's fists, they would have a good chance.  Nora's girlfriend, Geraldine Flannery, has an equally close large family. Maybe the zombie apocalypse would be sufficient reason to end the feud between the Kellys and the Flannerys.  If the two families worked together, the zombies wouldn't stand a chance.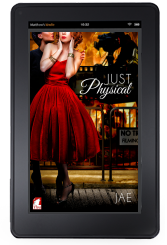 JAE, AUTHOR OF JUST PHYSICAL
Jill, the main character of my romance novel Just Physical, would make sure she packs her medication, since she suffers from MS, and then she'd figure out a clever plan to defeat the zombies.
She's much too stubborn to let anything, be it zombies or multiple sclerosis, stop her. Kristine "Crash" Patterson, my second main character, would look for a weapon. She's a stuntwoman and always up for a good fight.
CHERI CRYSTAL, AUTHOR OF ACROSS THE POND
The first thing Janalyn, my protagonist of Across the Pond, does is OD on hot fudge sundaes and caffeine while her trusty side-kick Debs has her fill of Sex on the Beach. As they're already committed to community service, they shift their focus from promoting healthy lifestyles to public safety by immediately joining the global task force to plan strategies and implement solutions.
On the other side of the pond, Robin, a sporty British health promoter with hidden agendas, uses everything in her power to save the planet and the woman she loves from the zombie apocalypse. Evil doesn't stand a chance against Robin. If any zombie even looks at Janalyn—they're dead meat.
THANKS TO OUR DECEMBER AUTHORS FOR THEIR PARTICIPATION AND THEIR THOUGHTFUL ANSWERS.