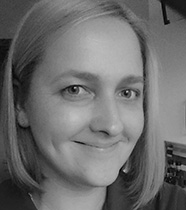 Originally from Northern Ireland, Wendy is an Army kid with a book full of old addresses and an indecipherable accent to match. As a child she was always glued to a book, even building a reading den in the attic to get peace from her numerous younger siblings.
Now settled in Scotland, Wendy loves to explore the country that inspired her writing in between travelling to as many new countries as the calendar will allow. Summers are all about camping, hiking, and music festivals. Followed by a winter of avoiding the gym, skiing, football, and not dancing at gigs.
She's always enjoyed writing and turning thirty was the catalyst for finally getting stuck in to her debut novel, Four Steps.
CONNECT WITH THIS AUTHOR: