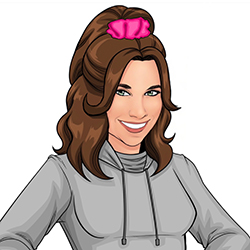 Quinn Ivins has been addicted to romance since she was a teenager, when she stayed up on school nights to read more X-Files fanfiction.
Now finally done with school after 27 years, she has published three lesbian romance novels. Her second book, Worthy of Love, won the 2022 Goldie award for Contemporary Romance: Mid-Length.
Quinn lives in the United States with her wife and her son.
CONNECT WITH THIS AUTHOR: