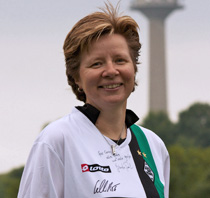 Corinna Behrens grew up in Northern Germany, the North Sea right on her doorstep. At the age of twenty-one, she moved to Southern Germany for a job and has been living in Munich, the city of her dreams, ever since. She loves the mountains, but sometimes she misses the raw sea air.
She started writing poetry and short stories at the age of twelve. In 2007, she combined writing and her second passion—soccer—and wrote a series of novels about women's and girls' soccer.
She works in administration and hopes to pull a bestselling novel out of the hat one day.
CONNECT WITH THIS AUTHOR: