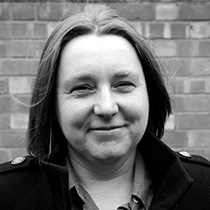 Charlotte Mills was born and bred in the south of England, after studying Fine Art at Loughborough University she has made the Midlands her home for the last twenty years where she lives with her long term partner.
Her career has bridged several different fields including the arts, education and construction.
She began creative writing in 2013, taking the plunge with self-publishing in 2014 with her first book Unlikely Places. This was followed up with Out of The Blue and its sequel Latent Memories in 2016 for which she won a gold medal at the Global EBook Awards for LGBT fiction in 2017.
When she is not writing she enjoys watching films and day dreaming about living in the middle of nowhere without any neighbors in earshot.
CONNECT WITH THIS AUTHOR: