Ever wondered what a lesbian publisher reads when she's not flipping through submissions and checking manuscripts? Head of Ylva Publishing and all-round superwoman, Astrid Ohletz shared her favorite lesbian books with us. She loves a variety of genres, from lesbian fantasy to lesbian historical fiction, with a bit of horror mixed in.
Here is the list of Astrid's five favorite lesbian books…of all time: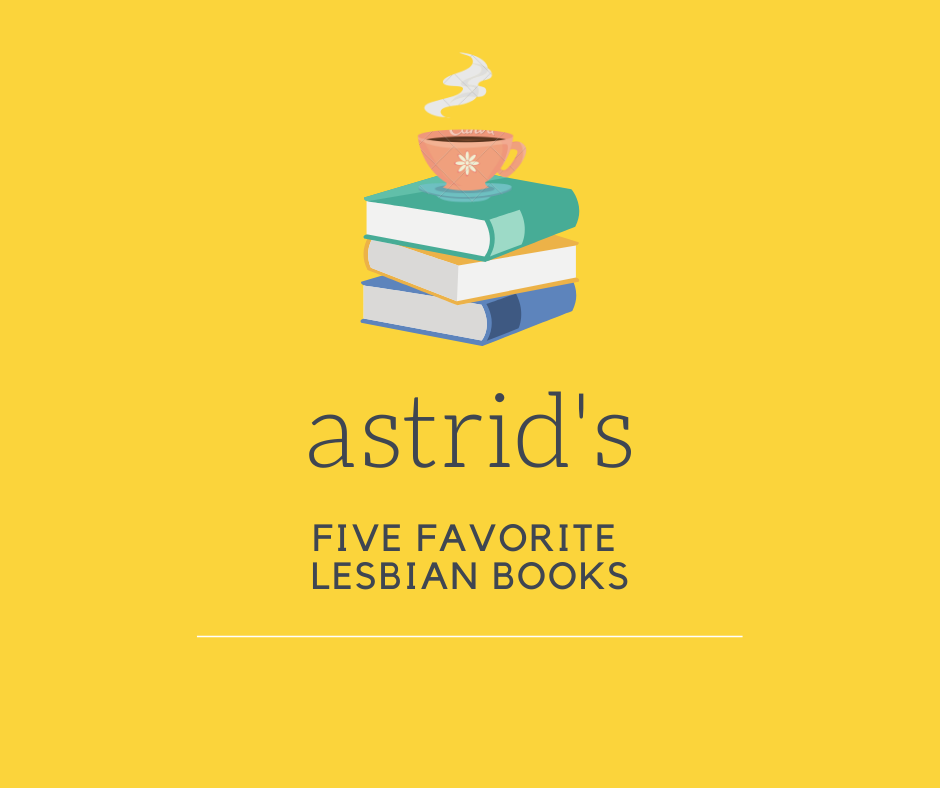 This was the first lesbian book I've ever read and it will always be very close to my heart. I'll never forget where I bought it (a small mainstream bookstore) and how afraid I was that the cashier would shout through the room something like "she is going to read this lesbian filth." Didn't happen. Thankfully.
Set in the nineteenth century, this lesbian novel follows the relationship between Patience White, a painter, and Sarah Dowling, a farmer. Their inevitable romantic relationship  does not sit well with the puritanical New England farming community in which they live. It is ultimately their bond, and commitment to one another that will determine their fate. 
This book is a gem and so different from anything else I've ever read. The author was able to turn a crazy idea into a book that made me laugh and, yes, cry. As a result, this is honestly a lesbian book I will never stop talking about.
Chelsea has been dead for two years. But she's not going to let a little something like death stop her from attending her brother's wedding. With an assortment of quirky characters, she sets off on a journey that proves that there is indeed life after death. 
Do you know these books that just stay with you? Even if, after a couple of years, you may not remember exactly why but you know you want and need to go back and re-read them… This is one of those books. I love well written queer young adult books.
This is – unfortunately – only a novella but so worth reading. It's a love story between two women of color and I savored every word. Above all, we do need more lesbian books like this gem. 
I don't watch horror. I don't read horror. And yet, I've read this book and loved it. Strictly speaking it's not lesbian fiction but a mainstream book with a lesbian couple. After all, I do want more readers knowing about this fab book. So, here you go.
Ancient creatures of the deep and a mystery that unfolds. This is a horror worth sinking your teeth into.
And there you go! A top lesbian publisher's five favorite lesbian books! How many have you already read? To find your new favorite, have a look at the Ylva site!