Angela Dawe, the hugely popular audiobook narrator of mainstream and lesbian fiction, discusses her Michigan roots, love of stories, rapping badly, philosophy, and whether she is, in fact, on the lam, in this second half of Lee Winter's interview.
Read the first half here, about Angela's art of dealing with narration, accents, and *those* naughty bits.
Narrator Angela Dawe wasn't always the noted accent-bending teller of tales acclaimed for her take on books such as Lee Winter's Breaking Character and Jae's Perfect Rhythm. No, siree. Aside from a background in theater, acting, and improv, it turns out she has a more philosophical bent than most. Well, a philosophy degree at least. But why philosophy? And what has she taken from her degree that she still uses to this day?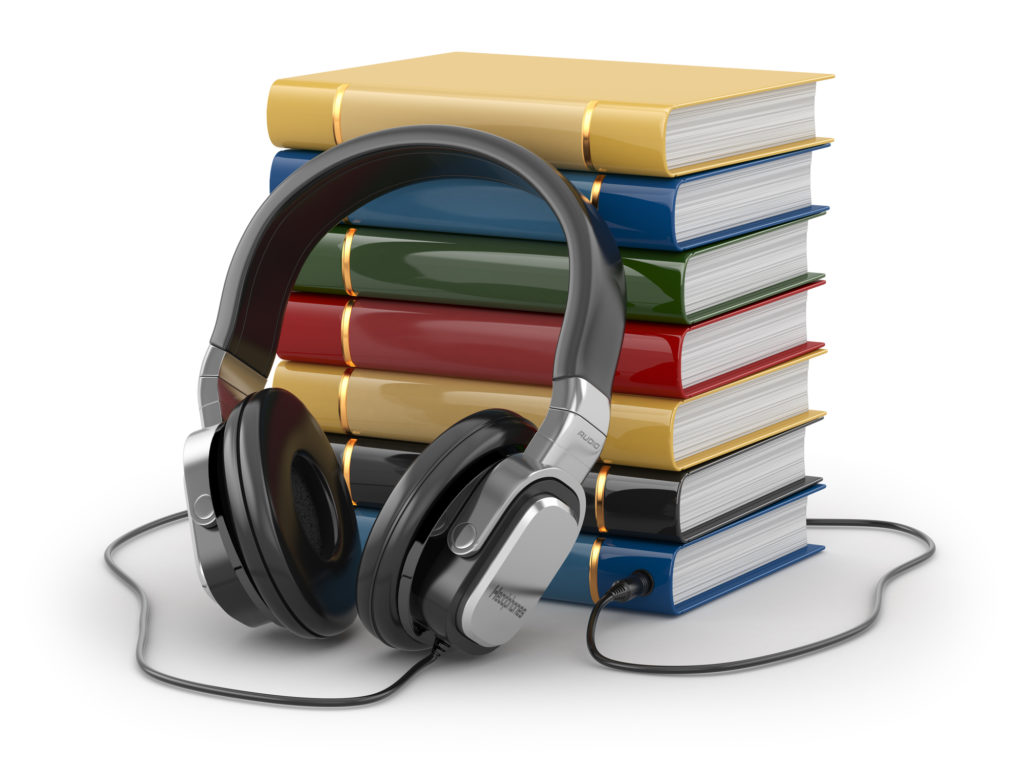 Feeling philosophical…aka passing college
"I always joke that I got the philosophy degree so that I'd have something to fall back on if the acting thing didn't pan out," Angela jokes. "But the truth is, I didn't know what I wanted to major in in college, so the first couple of years I just took general requirements plus anything that sounded interesting—classes like Intro to Japan, Survey of Musical Theater, Intro to Islam, Existentialism, Philosophy of Literature.
"And then, halfway through my junior year, I realized that if I didn't declare a major, I wasn't going to graduate. So I went to an advisor… and said, 'What can I declare as my major that will get me out of here next spring?' The only option was philosophy. Cogito ergo graduatis. (I think, therefore I graduate.)
"I learned to efficiently break down a statement or argument in order to understand its underlying premises and assumptions and find its logical flaws, which comes in handy mostly for getting myself angry at politicians and bigots (and politicians who are bigots). So I do a fair amount of yelling at my TV or radio like a crotchety old man. The other major thing I learned is to avoid philosophers as much as possible!"
Philosophy's loss has since been the narrating world's gain, although it's possible Angela still hasn't entirely given up one bold career dream…to be a rapper.
The narration world's dopest rapper—no, really!
"My MC name is Umami Dearest and my single is dropping soon," she claims. "And by 'soon,' I mean probably never. But please know that my rhymes are extremely sick and my beats are among the dopest!
"I am a full-time narrator and have been for, oh, gosh, eight or nine years now? I started out as a stage actor, and I did a bit of film and TV, too, but of course that meant that I was doing a lot of waitressing and bar-tending.
"When I started to get narration work consistently enough to quit the restaurant industry, I was thrilled. But it was still years before I stopped having server nightmares. The trauma!
"I almost didn't go into acting at all—I came very close to dropping out of college to go to culinary school, and after I did graduate college, I seriously considered law school.
"Fortunately, my favorite professor in the law department was kind enough to talk me out of it. He helped me understand that while I loved exploring and examining concepts related to law and justice, I would probably hate actually practicing law. In retrospect, I believe he was 100 percent correct."
Angela's a passionate advocate of the art of storytelling. But what is it about stories that matter to her? Why should we care about stories at all?
Why our stories matter: Consent, norms, and power dynamics
"I could talk about this for hours," Angela says. "Basically, I believe that stories are how we make sense of the world and our place in it, how we teach people about the world, how we learn about the world ourselves.
"Stories don't just reflect culture, they also shape it. They can reinforce norms, but they can also help change norms. We tell ourselves stories about our own lives all the time—we all have narratives about who we are and where we fit into the world. Sometimes those narratives serve us, but sometimes they hold us back.
"Same goes for the stories we tell about the world we live in. I'm really put off by stories that include forced sexual contact between romantic leads. That kind of thing happens a lot in hetero romantic fiction—a man grabs a woman by the waist, she pushes at him and tells him to let go of her, but instead he kisses her… and she melts, and they end up happily ever after.
"What does that story tell us about love and sex and romance? What does it tell us about consent? What does it tell men about what they should think when a woman says no? What does it tell women about how men who say they love them ought to treat them?
"It's easy to be dismissive because these are 'just' stories, but think about how many stories—'just' stories—we consume in our day-to-day lives through various and ubiquitous media.
"Think about a twelve-year-old girl who's just forming ideas about sex and romantic love and finding a partner. What are we teaching her about all that when we present sexual assault as romance?
"Stephen Sondheim wrote a song with the lyrics, Careful the tale you tell, that is the spell: children will listen. I believe he was right."
Sharing stories about invisible, marginalized people
The flip-side of the stories with content that can subtly distort or negatively affect an audience's views are those stories that can enlighten or promote understanding of ideas or people not often brought to light. Stories like these are ones that Angela says she really appreciates.
One such example is Jae's Perfect Rhythm, which Angela cites as her favorite novel of all lesbian fiction that she's narrated. The story tells of a famous singer who returns to her hometown and falls in love with a nurse who happens to be asexual/ace.
"I'm proud to have brought a story with an ace character to listeners, and that's because when we only hear or tell stories with certain types of characters, then those who don't fit those types never see themselves reflected in their own culture," Angela says.
"It's like we're subtly suggesting those people don't exist—or shouldn't. It's sad and lonely to feel invisible in your own culture, and no one should have to."
Unlinking tears and weakness
Stories can evoke strong emotions. So when was the last time a story made Angela cry?
"I definitely remember crying pretty much straight through the last three or four episodes of Fleabag season two, often while also laughing. I cry more now than I used to, I think because I finally recognized that crying is not a sign of weakness—that's a complete and total lie, and a harmful one at that.
"That's an example of how stories shape us and shape culture. I'm shocked at how often I see crying equated with weakness in stories. What utter garbage! It's not even logical! There's that philosophy degree coming into play.  Oh, it makes me mad."
Angela Dawe on writing, fighting, cooking, relaxing
With all those stories rattling around in Angela's head, how does she unwind? Is Angela like a chef who refuses to cook at home? Are books on or off the agenda for her?
"I read for pleasure a lot less now that I'm a full-time narrator, which I will admit is a bummer, but after a full day of reading, it sometimes doesn't feel relaxing to read more," she says.
"On vacations, though, I love to read, especially short stories. I do enjoy listening to audiobooks, but I usually only do it on long drives, and those tend to come up only a handful of times a year.
"My favorite way to unwind is to do something physical. I've studied (self-defense discipline) Krav Maga for a few years, and I love it.
"I also find swimming to be very meditative and relaxing, even though I'm terrible at it. And a nice hot bubble bath is something I indulge in pretty regularly, especially in the wintertime.
"I'm also a big fan of coloring books. They can be very relaxing, too. And I like to cook!"
She also writes for enjoyment under a secret nom de plume.
"When I say I'm a writer, what I mean is I'm a dilettante. Ha!" Angela says. "I've had a very short story published in an online journal, but otherwise I just write for myself and my local writers' group. It would be lovely to be published more, but until I figure out how to be disciplined about writing and submitting work, that will remain a pretty dream."
Dreaming big-ish
Speaking of dreams, she must have some big ones, too…well, beyond her rap-star calling. However, asking Angela what's the one thing in life she most wishes for only makes her laugh.
"Geez! If I knew that, I'd know what the hell to put on that vision board everyone says I'm supposed to be making! I'm afraid the answer to this question is somewhat fluid, but for today I would say I most wish to live in a way that feels meaningful, that I can be proud of, that makes the world a bit better or brighter or warmer or softer. That sounds pretty good to me."
Where the heart is for Angela Dawe
As for where she is living this awesome "meaningful life," that's also a fluid concept. Angela has crisscrossed America, from Michigan to Chicago and southern California and back, dipping her toes into the many climates and cultures the US has to offer. But for right this moment, she's back home again.
"I have moved back to the Midwest. I went to San Diego, short-term, to enjoy the lovely weather and the ocean while my friends and family suffered through the worst of winter back home…I ended up staying for eight (months).
"It's a gorgeous place to spend some time, but I am a Midwest gal at heart, and my family is inconveniently wonderful, so I don't like to be far away from them for too long. I'm living in East Lansing, Michigan, at the moment, with plans to move back to good old Chicago in the spring."
On the lam or not? The jury is out…
While that seems like an innocent enough reason for all her relocating, there could be another explanation. Angela has no social media presence or website, which prompts the burning question: Is she actually on the lam? Does she need assistance finding a safe house? Which is all just a way of asking on behalf of readers—is there a way they can say hello and follow her?
"It's true, I'm not on social media," Angela confirms. "As far as whether I'm on the lam… no comment. I believe my current location is secure, but you can draw your own conclusions about why I'm constantly moving from one part of the country to another.
"But I will say this: I genuinely love hearing from readers/listeners! I'm working on getting my website back up and running, but in the meantime, folks are always welcome to email me at Angela.Dawe.Voice@gmail.com. Seriously, it always delights me."
For more on Angela Dawe, check out her Tantor Media narrator page.
*
Lee Winter is an ex-journalist turned award-winning author. Her new novel, Changing the Script, is available now everywhere.