When I told an acquaintance that I'm organizing a Facebook group Q&A featuring books about asexual characters for Asexual Awareness Week, she asked, "Asexual Awareness Week? Why do we need a week for that?"
I admit I was speechless for a minute. I hadn't expected a person who marches in Pride parades every June to ask a question like that.
So I showed her a review that I got for my novel Perfect Rhythm, which features an asexual character, Holly. I'm not normally one to complain about reviews. I think every reader has a right to their opinion, and I completely understand that not every book can be everyone's cup of tea. But this review got under my skin because it made me sad for asexual people like Holly. In that review, the reader mentioned that they liked all of my other books but were not a fan of this one because they "kept hoping for Holly to come around."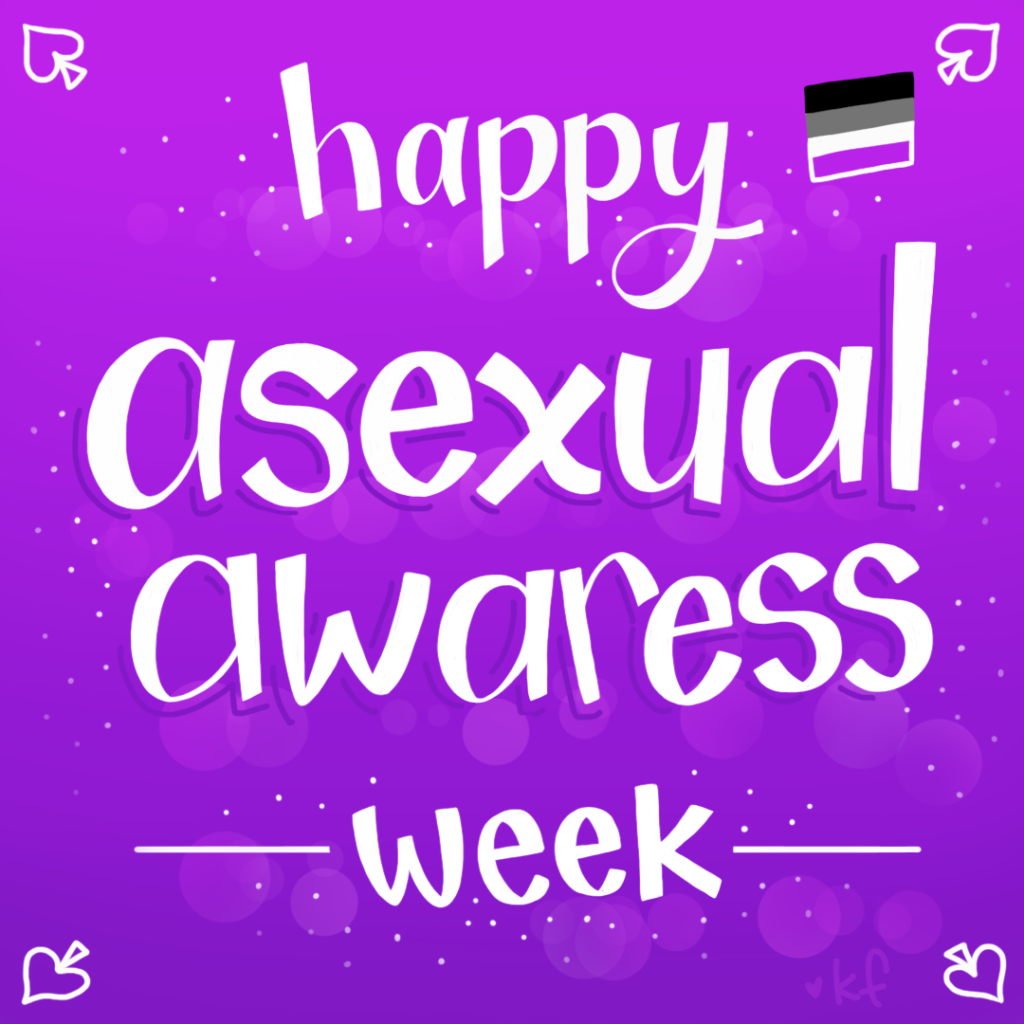 We need it because asexuality is still an overlooked, ignored, and misunderstood sexual orientation.
There are still so many misconceptions, myths, and misunderstandings regarding asexuality, even within the LGBT+ community. Some people don't even seem to understand that it's a valid sexual orientation, just like being a lesbian, bisexual, pansexual, or—gasp!—straight.
It's not something to "cure" or "fix." It's not a choice, not a phase. And it's not caused by sexual trauma. It's not a hormonal imbalance or "not having met the right person yet." It's not something a person can—or should want to—change.
While Holly falls in love, starts a relationship, and shares sexual intimacy with Leo in Perfect Rhythm, that doesn't change her sexual orientation. Holly enjoys the sensual aspects of making love and bringing her partner pleasure, but she wakes up the morning after just as asexual as she was the day before. Having a positive sexual experience or falling in love didn't flip some magical switch that suddenly made her experience sexual attraction.
It baffles Leo for a second because being cuddled up to Holly, skin to skin, sure doesn't make her think of video games, but she doesn't expect Holly to "come around," because she understands that being asexual is part of who Holly is and that there's nothing wrong with that.
If Asexual Awareness Week can help people come to the same understanding and make people on the asexual spectrum feel more seen, understood, and accepted, I think we definitely need it.
Jae used to work as a psychologist but gave up her day job in December 2013 to become a full-time writer and a part-time editor. As far as she's concerned, it's the best job in the world.When she's not writing, she likes to spend her time reading, indulging her ice cream and office supply addictions, and watching way too many crime shows.
You can read more about Holly and Leo in Jae's romance, Perfect Rhythm.