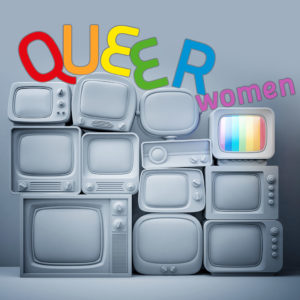 When it comes to representation of queer women on TV, we're having something of a boom at the moment. Shows pop up all over the place in this era of peak TV, and even full-time television reviewers can't keep up with it all. So allow us to whittle down all the lesbian or bisexual characters currently lighting up screens with a little romance, all sorted according to your mood.
Make it gay, but also smart
Then The Good Fight is an excellent first calling point. A sequel to the 7 seasons of The Good Wife that ran on CBS, don't worry if you're lacking the backstory, you can dive right in. (Although since it's available on streaming now, you might want to go fall in love with bisexual legal investigator Kalinda Sharma, and the trail of broken hearts she leaves in her wake.)
While Christine Baranski in power suits is eye candy enough, our co-protagonist, Maia Rindell, is in a loved-up relationship with her girlfriend, Amy. Quite the Chicago power couple, in season 1 we see more of them in the bedroom than the courtroom.
Not that it's plain sailing of course, this is a drama and the stakes are high. Maia is caught up in a billion-dollar fraud scandal, and that would put a strain on even the happiest of couples. They deal as best they can, including with a shower scene that's pretty racy for network television.
I like my queer women on TV with a side of ass-kicking
Look no further than Legends of Tomorrow on the CW. Once the red-headed stepchild of the Berlanti-verse, a strong second and third season have seen the show come into its own. The main reason? One Captain Sara Lance, time-traveling bisexual, played by Caity Lotz. She has you covered for historical romances, in any number of time periods, but the big draw in season 3 is the ship crowned 'Avalance' by shippers.
A classic enemies-to-lovers progression, they have more interesting interactions than most queer women on TV thanks to all the time travel that makes up the show plots. Not every pairing gets scenes with Romans, Vikings, and even a saber-toothed tiger.
Best of all, it's a relationship where both characters get to retain what made you like them in the first place. None of that transformed into an unrecognisable sap by the first kiss nonsense that happens too often in het ships.
Bonus: Caity Lotz's abs.
A serve of the most domesticated of domestic bliss
The series finale has just been announced, but that means you have plenty to catch up on if you haven't started already. That's right, The Fosters is a teen drama but at its core are the lesbian mamas who are raising this chaotic brood of improbably adorable children. Stef and Lena Adams-Foster, played by Teri Polo and Sherri Saum. As a beat cop and an assistant headteacher, they're on the front line of so many social issues, and it's a delicate balance with their family life.
Tackling everything from the foster care system and racism, through drugs and consent and trans issues, this is one seriously 'woke' show. Not all of the storylines will grab you, but if you're looking for a soft and comforting family drama that makes you work through a lot of tears to get your smiles.
Bonus: when Stef leans into that soft butch life with a much shorter haircut. Rawr.
In other get them before they're gone queer women on TV: Arizona Robbins has been a Grey's Anatomy mainstay for a decade, but this season is her last. Enjoy her remaining episodes, with Italian girlfriend Carina and her 'strap on' misunderstandings, through May!
Let's see that slow burn developing for queer characters
Good news on this front, with the teased relationship from comics in the CW's Black Lightning – Anissa and Grace. An interracial ship, with an actual superhero in the mix? That's going to check a lot of boxes for us all on representation.
There's also great development on the comedy front – Petra in Jane the Virgin has been read as queer almost from the start by the audience, so the writers have leaned all the way in and given her a female love interest, played by none other than Rosario Dawson.
On top of that, when Brooklyn 99 returns, we get further development from Rosa's coming out as bisexual. That's right, we get to meet her girlfriend, in the form of Jane the Virgin's Gina Rodriguez. Proving, in true L Word fashion, that all networks of women who love women are faintly incestuous in how much they overlap.
Honourable mentions of queer women on tv
Wynonna Earp and the ubiquitous WayHaught ship has officially been renewed for season 3, I believe. Last year's ladies of a certain age ship on BBC's Holby fizzled out when actresses departed, but there's a big reunion on the cards for this spring, if Berena is your cup of tea.
Vauseman are engaged, but there's still the dust from their prison riot to settle. Marjorie and Catherine on Veep seem to keep getting the last laugh over Catherine's awful mother, Selina, but will new motherhood and the new campaign disrupt their rock solid relationship?
Meanwhile, British soaps are gaying up a storm. You've got Coronation Street's Kana, complete with a love triangle, poorly-kept secrets, a fake pregnancy and the Islamic faith. Standard soap fare. Emmerdale is holding its own with Vanity, pairing the soap's notorious mega bitch Charity with local vet Vanessa. No coming out arc here, just a refreshing take on two women in their 40s finding love in an unexpected place. Even with more one-liners than a night at the Comedy Store, it does seem like darker and deeper waters are ahead for the couple.
Copyright picture above: Despositasphotos/Pixelery.com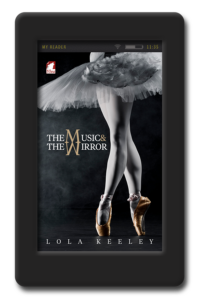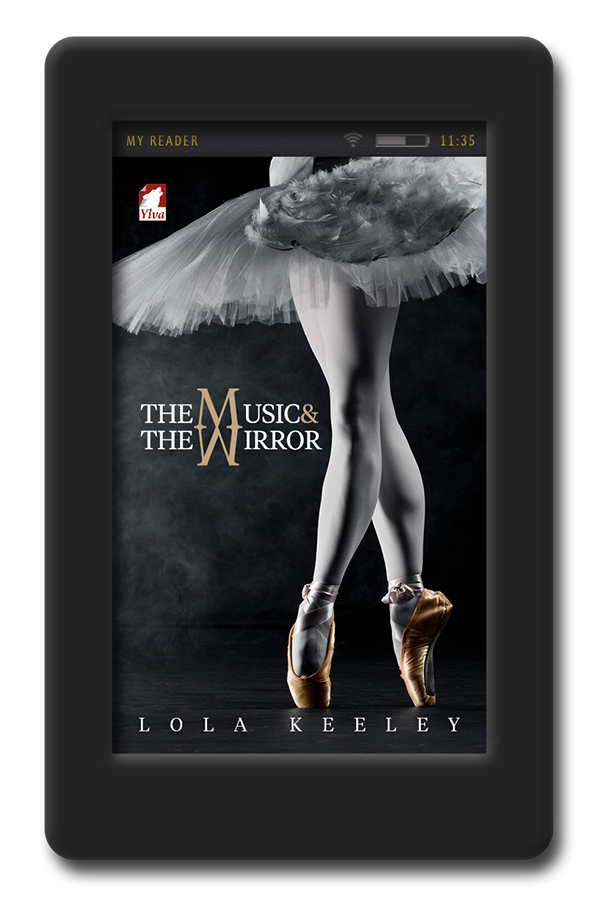 Ylva author Lola Keeley is a writer and coder. After moving to London to pursue her love of theatre, she later wound up living every five-year-old's dream of being a train driver on the London Underground. She has since emerged, blinking into the sunlight, to find herself writing books. She now lives in Edinburgh, Scotland, with her wife and three cats. She just published The Music and the Mirror.