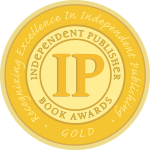 Ylva is thrilled to announce two of its books have taken home coveted prizes in the 2017 Independent Publisher Book Awards.
Winning the Gold Medal for Erotica was Don't Be Shy, edited by Astrid Ohletz and Jae. And Emily O'Beirne collected a Bronze Medal for Australia/New Zealand regional fiction with her young adult novel Here's the Thing.
What makes us really delighted here at Campy Ylva is that these are mainstream awards, so getting recognition for our lesfic in the wider world is a huge coup.
The IPPYs have been going since 1996 and aim to uncover "progressive, thought-provoking books…that can touch lives, advance careers, and stretch our imaginations."
For the full list of winners, go to independentpublisher.com.