I admit it; this list could change at any moment. A long-forgotten and much loved novel could pop into my head and push someone else off the end of the plank. It's a cut-throat world, this favorites game. But today, sitting in the sun on my veranda in Greece with my dog and cats, and thinking of colder snowier winters, these favorite reads came to mind. So, in no particular order, here are my top five for winter.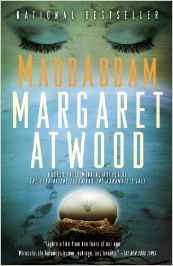 1. The MaddAddam Trilogy by Margaret Atwood (Anchor, 2014)
I'm cheating already with a trilogy. MaddAddam is a futuristic and dystopian story about humanity's failings, as well as celebrating our "Will to Be". Set in a decaying, disordered world where a man-made plague has wiped out most of civilisation, over three novels, Atwood weaves a tale of survival and transcendence. It's a vision of what it really is to be human.
This is not an easy read as Atwood pulls no punches, but, it's oh so worth the slapping.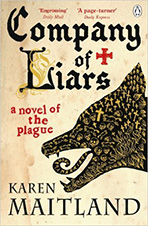 2. Company of Liars by Karen Maitland (Penguin, 2009)
I'd pick anything by Karen Maitland, but I'll go with Company of Liars here as it was the first Maitland novel that I read. She completely submerges the reader in the brutal world of medieval England. This is a haunting read with chilling, supernatural undertones. A group of nine disparate and desperate people trying to escape the plague journey north, but one of them is not who they seem.
A great winter read for those dark nights.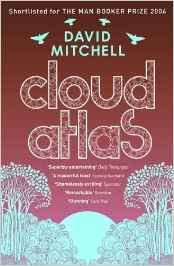 3. Cloud Atlas by David Mitchell (Hodder & Stoughton, 2008) and The Gargoyle by Andrew Davidson (Text Publishing, 2010)
Cloud Atlas enthralled me. I loved the tale within a tale and how all the threads looped together into one rich tapestry. I'll cheat here again and mention The Gargoyle by Andrew Davidson as it reminds me of Cloud Atlas, although it's very different in its own way. A car crash victim, twisted by flames to resemble a gargoyle, is visited in hospital by an enigmatic and beautiful woman who tells him that he is the reincarnation of her lover. She visits him every day with a new tale of their past lives together.
Cloud Atlas: http://a.co/3w3D1hD  The Gargoyle: http://a.co/1tAxgro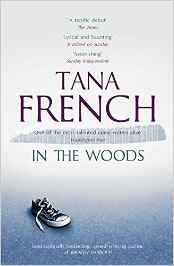 4. In the Woods (Dublin Murder Squad: 1) by Tana French (Hodder & Stoughton, 2008)
Tana French's Dublin Murder Squad detective series is for anyone who loves Ireland and a damned good crime thriller that's character driven. Start with In the Woods, then work your way through the rest.
You'll thank me.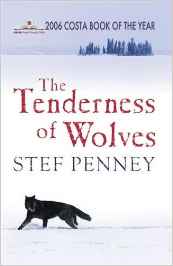 5. The Tenderness of Wolves by Stef Penney (Quercus, 2007)
And finally, because I feel wintery, Stef Penney's The Tenderness of Wolves. Her debut novel is a thing of beauty. Her writing is magnificent and makes me jealous. As well as being a brilliant suspense tale, the landscape of 1800s Canada is breathtaking and the emotional journey is heart wrenching.
Ooh, I'm off to read that one again.
I hope I've given you some ideas for a fireside read this winter (or next winter, if you're in the southern hemisphere) and hopefully introduced a few new authors to your reading list. Happy Holidays.
Gill McKnight is Irish but spends as much time as possible in Lesbos, Greece, which she considers home. She can often be found traveling between Greece and Ireland in a rusty old camper van with her rusty wee dog. Gill enjoys writing, roses and, by necessity, DIY.  Her most recent Ylva book is Welcome to the Wallops.