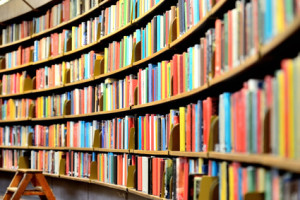 At Ylva, we are always looking for something new to try, some way to innovate and bring something interesting to our readers,  One small but great way to do that is by partnering with others in little adventures like the February blog hop we're kicking off today.
Partnering with others in the lesbian fiction community is not only fun but a cross-pollination of thoughts and ideas across the lesbian fiction community. With that in mind, our Ylva authors and authors at Bywater Books have agreed to do a blog hop together this month featuring some of the most exciting authors in the lesbian fiction world today. As avid readers ourselves, we are intrigued to see what interesting things these smart, thoughtful, and funny authors will have to say.
Here's the schedule for February's blog hop, which kicks off with an introductory message here from us and from Bywater Books at their site. The first author stop on the blog hop is this Thursday, posted by Ylva author Jove Belle, whose book Cake comes out February 17.
What's an author blog hop? Think of a pub crawl, except with no drinking (that we know of – honestly, we don't ask), no hangovers in the morning, and it's all virtual. Basically, each participating author makes a special post for the hop on their blog on a set date during the month. At the end of their posts, authors include a link to the next participating author's "stop" on the blog tour so that readers can follow the chain of posts all throughout the month. It's great fun for the authors and for the readers, and it's a great way for you the readers to meet your favorite authors, to find an interesting author you've never heard of before, or to learn about a new side of an author you thought you already knew.
So stop by for some interesting reading and socializing. We look forward to seeing you there!