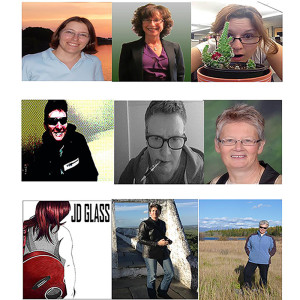 With 2016 just around the corner, we at Ylva decided that we'd like to give you all a chance to get to know our authors better. So with that in mind, we've brought back an old tradition at Ylva – author blog hops.
All this January, our blog hop will spotlight thirteen Ylva authors and their author blogs, including:
Jae, Cheri Crystal, Blythe Rippon, Ellen Simpson, JD Glass, Cheyenne Blue, Jane Waterton, Lois Cloarec Hart, Gill McKnight, Fletcher DeLancey, Emily O'Beirne, and Andi Marquette.
If you don't know what a blog hop is: a group of authors agree to do a post at their own blog, each on a different agreed-upon date within a certain period of time. Each author makes their post, then links to the next author's blog in the chain.
Blog hops are a fun way for authors to interact with each other, and for fans to get to know more about their favorite authors while learning about authors they may not be aware of. So stop back here on January 4, when we'll kickoff the hop with a post that'll tell you all the dates and links to each author's blog.
See you then!