Check out our three newest releases, now available exclusively in the Ylva online shop.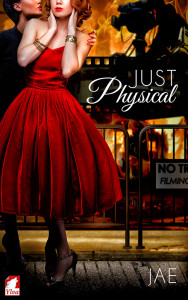 With Just Physical, author Jae adds another great book to The Hollywood Series. Just Physical is a romance novel with a character you can truly relate to. Jill Corrigan might be an actress in Hollywood, but her life is far from picture-perfect. After being diagnosed with multiple sclerosis, Jill takes herself off the romantic market, not wanting to become a burden to a potential partner. She also struggles in her job, since the director of the disaster movie she's shooting will no longer allow her to do any of the physically challenging scenes. That's how she meets Kristine "Crash" Patterson, her stuntwoman double.
Despite their growing feelings for each other, Jill is determined to let Crash into her bed, but not her heart. As they start to play with fire on and off camera, will they be able to keep things just physical?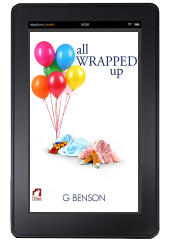 If haven't yet read our surprise bestseller of the summer – All the Little Moments by G Benson, toppped Amazon's bestseller list for lesbian romance in multiple countries back in August –  then you'll want to check out "All Wrapped Up" – a fun, sweet short story set by Benson in her All The Little Moments universe.
In "All Wrapped Up," it's protagonist Anna Foster vs. her very first toddler birthday party. Anna's nephew and ward Toby is turning two, and despite her three party checklists, Anna's not sure she'll survive the planning process. Luckily, she has her parents, her girlfriend Lane, and best buddy Kym around to assure her she's going to make it through this event unscathed and with Toby's psyche intact. "All Wrapped Up" is an easy way to get a taste of the G Benson novel that drawn rave reviews from readers on Amazon and Goodreads. And if you loved All the Little Moments and wanted more, well, your wish is our command.
Own "All Wrapped Up" by G Benson now.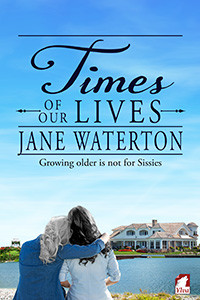 Growing old is definitely not for sissies.
In Jane Waterton's new novel, Times Of Our Lives, OWL Haven, an Australian lesbian living community for the over-fifty crowd, is all about second chances and not being afraid to take them: Meg Sullivan is very clear about who and what she wants in life. Her best friend Allie isn't so sure or that brave. Meanwhile, Pat and Bella, who have been together through the homophobic Sydney of the sixties, find that OWL Haven is indeed a safe haven where they don't have to hide who they are. Together with their friends Sparrow and Daphne, they open up to a new world of hope, opportunity, and love.
Set in the kind of retirement community that doesn't yet exist in Australia, or in many places around the world, for that matter, Times Of Our Lives is about the richness of life well lived, and love well met upon the way.