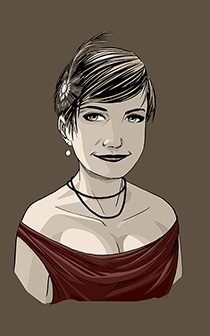 Nino was born 1988 in the far north of Germany, whence she went out into the world to study literature. In Rhineland-Palatinate, she earned a master's degree in Comparative Studies and now works, like every good arts scholar should once in his life, as a specialist for envelopes, staplers, and double-paged printed papers.
Nino doesn't like to be limited. On the contrary: She writes whatever catches her interest.
She likes word games, dark stories, and biting humor. She sympathizes mostly with the underdog instead of the shining hero.
CONNECT WITH THIS AUTHOR: