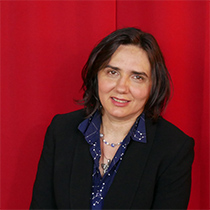 Jen Giacalone is a neurodivergent queer nerd who has lived many lives and brings with her a wealth of experience to tell high-octane drama, thriller, and mystery stories across books, film, and TV.
After spending her twenties as a rock and roll frontwoman, and her thirties as a graphic designer in boardrooms of Fortune 500 companies, she's currently in what she likes to call her "final form" as a writer.
You can usually find her disappearing down rabbit holes of fascinating research on random subjects that will turn up in one of her books. And, of course, she sprinkles a little glitter on everything she touches.
CONNECT WITH THIS AUTHOR:
RECENTLY PUBLISHED BY THIS AUTHOR: